China's public opinion turns against Chinese overseas students amid second wave of coronavirus
'Returnees are not monsters,' says a student whose neighbors didn't want him to move home
On the 12th day of Yuqing Chen's 14-day quarantine in a hotel in mainland China this March, she posted a video on Weibo recording her journey home from Italy, where she was studying. In the video she is in full protective gear.
"You selfish kid have never made any contributions to our motherland, but now you are bringing the virus back without any hesitation," a comment from a stranger on Weibo said.
Another comment called her a "virus smuggler".
"During my quarantine, I dared not browse my Weibo anymore," said the 24-year-old arts management major at Bocconi University in Milan. Chen eventually changed her vlog to private.
Chen was among 200,000 Chinese overseas students who flocked home as the deadly coronavirus shut campuses around the world and the WHO declared a pandemic. Another 1.4 million Chinese students chose to remain abroad, according to China's Ministry of Foreign Affairs.
As of March 1, the deadly virus had infected 80,026 people and killed 2,912 people in mainland China, according to the National Health Commission of China.
According to the Johns Hopkins University, by March 30, global COVID-19 infections had risen to 732,000. The United States and Europe became the new epicenters of the pandemic, taking up 73% of global infected cases.
Harsh social media comments against the overseas returnees increased as the number of imported cases rose. The students were accused of bringing the virus back and occupying medical resources.
When Zerui Wang finished his 14-day-quarantine and was about to go home on March 18, his neighbors asked the property management department in a WeChat group not to let him enter the residential community and require him to "stay a few more days outside".
"Returnees are not monsters," said Wang. "I feel desperate and helpless."
One social media video posted by Lhasa Media Group showed a student returnee in Shanghai angrily demanding bottled mineral water from quarantine facility workers. The short video quickly went viral with 10 million "likes" and nearly 800,000 reposts in a day.
"You are not here when the country needs you, but you are fast in coming back, possibly with the virus. China doesn't want baby adults," said Kaisheng Jia, a news anchor of Lhasa Media Group.
Chelsea Liu, a Chinese student from the University of Leeds, described her journey back to China in March as a "long battle".
"Most of the overseas student returnees don't want to add to the burden of our motherland. We have taken protective measures all along the way, without eating, drinking or going to the toilet during the long flight to minimize the risk of infection," Liu said.
Some overseas Chinese students say they had to fight virus anger on two fronts: on their overseas campuses and at home.
In mid-March, Chinese student Sherry Lyu in Glasgow, Scotland said she was racially insulted in a supermarket.
"In Sheffield and Southampton, some Chinese overseas students were mocked and beaten for wearing masks. I felt sad as it seems that we were targeted by public opinion both at home and abroad," said one of Lyu's friends who chose to stay in Glasgow and only gave her first name as Lily.
The experience was very emotional Lyu said. "Taking the block of my student dorm as an example, almost every day in March, there were somebody crying as they couldn't buy a ticket to fly home," she said.
"We are squeezed by both domestic and foreign public opinion, like the beef patty in the middle of a hamburger," said Paul Wu, a finance student of University College London, who was still struggling to book an air ticket on March 26.
In April, Chinese President Xi Jinping stressed that China would make preventing imported cases the top priority in containing COVID-19.
Under the hashtag "Escape from Virus," a post by Weibo celebrity "Shenqidian" complained about the returnees and got hundreds of thousands of reposts.
"They are not welcome home," said Shenqidian in the one-line post.
"We just experienced mass lockdown, and already seen the light at the end of the tunnel, but returnees made our sacrifices in January and February useless," said Weibo user "Shouge," whose comment got 50,000 likes.
"Actually I could understand such remarks, as all walks of society worked long and hard in fighting the deadly virus in China, and the risk posed by imported cases had sharply risen since March," said Lyu, who came back from Scotland on March 31 after several of her booked flight were cancelled by the airlines.
Zhao said society stigmatizes overseas students, leading to hostile comments and even cyberbullying.
"Mass media, including official media and self-media, should take responsibility for the unhealthy public opinion phenomenon, at least partially," said Zihai Zhang, a columnist covering media and education issues, adding that returnees might feel "abandoned by the motherland."
In April, Vice Foreign Minister Ma Zhaoxu reported in a press conference that at least 35 overseas Chinese students had been diagnosed with COVID-19 while abroad and that China had chartered nine planes to bring back 1,457 Chinese nationals, including students.
Since then, observers noted that public opinion has gradually changed.
After the press conference, state media CCTV released a short video with news anchor Xiadan Ouyang saying that the motherland would not reject her children.
Shenqidian deleted his Weibo post and apologized.
Lhasa Media Group's comment might have been a test of public opinion, Zhang said. The government had to stop a nationalistic backlash by "changing the narrative."
Liu said she's seen public opinion shift to a more supportive tone. She says there is now a frequently mentioned story of how overseas students emptied pharmacy shelves overseas to donate medical supplies to China.
"Studying overseas, we have a strong sense of national pride," said Liu.

We are squeezed by both domestic and foreign public opinion, like the beef patty in the middle of a hamburger.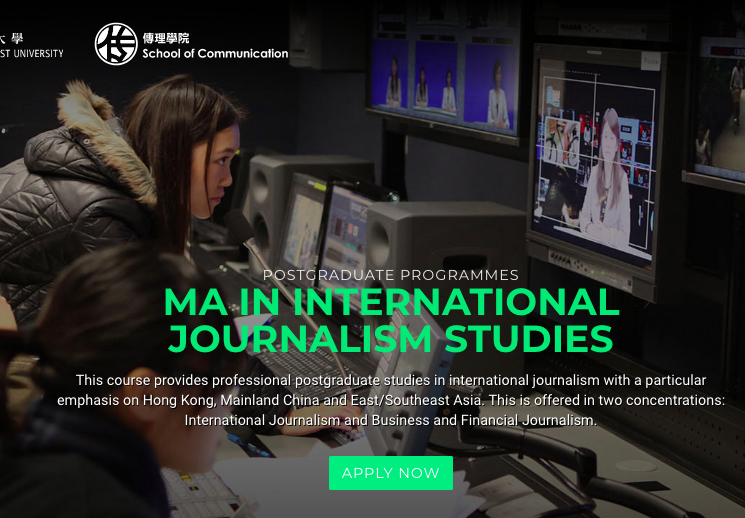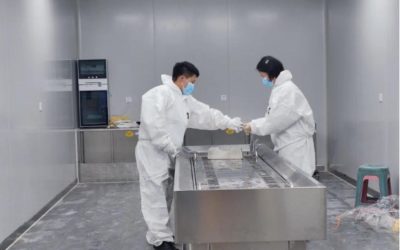 A young mortician in China provides "dignity for the dead and comfort to the living." By Yuan Xiaomai December 2022 Wu Cha (left) cleans a workbench with her colleague in Gucheng, Hubei province, July 2022. (Photo: Wu Cha) Wu Cha recalls being deeply shaken the first...
read more