A young mortician in China provides "dignity for the dead and comfort to the living."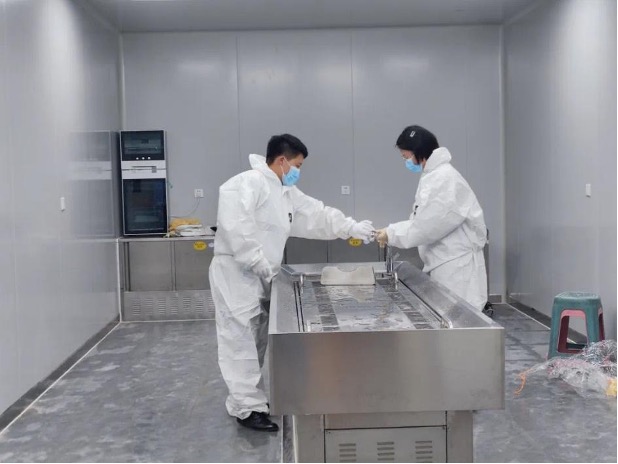 Wu Cha (left) cleans a workbench with her colleague in Gucheng, Hubei province, July 2022. (Photo: Wu Cha)
Wu Cha recalls being deeply shaken the first time she saw her teacher working on a dead body.
"I was totally shocked. At that moment, my mind went blank," she said. "My eyes didn't know what they were looking at." Wu said she went outside and just sat until she eventually calmed down. She knew it was a sight she would have to get used to.
"Working with a dead body was only the first lesson I had to learn as a mortician," she said.
The 24-year-old woman from China's central province of Hubei spent the first month of study intensively exposed to human remains, including many which left deep impressions. Wu remembers the coldest corpse sticking to her protective gloves for a few seconds. The heat from another subject was enough to make her feel dizzy. Other cases reflected extremes of misery, such as the remains of a beggar reduced to a mass of rotting flesh and white bones. Another memory was the surprising softness of a tiny baby who tragically died at only six months of age after his father dropped him. 
Wu has been in the funeral industry for five years and has handled as many as 20,000 to 30,000 bodies. "My job is to provide dignity for the dead and comfort to the living ," she said.
When they begin their studies, students like Wu typically practice on silicone molds during initial training and only move on to actual remains when they are ready to help out at funeral homes. Wu said it was difficult to adjust after working with medical silicone skin, which is a relatively thick layer, easily penetrated by her suture needles with little force required.
"When I was in school, I studied various theories, but I felt different after I joined the industry," Wu said. "There are at least 16 or 17 cadavers I need to work on daily."
Actual corpses are far more complicated to work with, she said, explaining how fragile human skin requires light sutures, or when there is a thick fat layer underneath care must be taken since needles can point further inside and occasionally touch damaged bones. Sometimes, Wu also needs to suture frozen remains. Frozen for a long time, the body dehydrates, and the dead skin becomes rough like parchment.
Part of Wu's task was to learn how to set aside her own emotions and clean the bodies, stitch up wounds if necessary and then apply makeup before their family and friends gather for final farewells.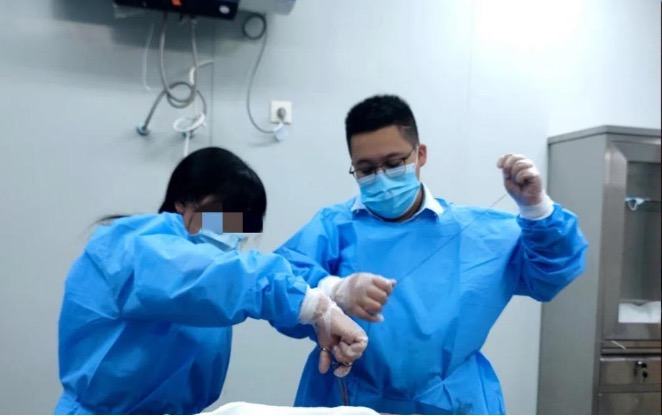 Wu Cha (right) stitches a dead body's wound with her colleague's help in Gucheng, Hubei province, July 2022. (Photo: Wu Cha)
But when the deceased is a baby or child, Wu can't help but talk to them more while bathing or dressing them. She also ties a red ribbon to the deceased if conditions permit, hoping they would go peacefully to the other world and grow up in good health.
"I hope the last glimpse of warmth in this world is what I give to the deceased, and of course, this may be the last thing I can do for them," Wu said.
Wu completed her studies to join a new-generation of morticians at Hubei Province's Gucheng County Funeral Care Center working in China's small but booming funeral service industry. As China's population ages, demand for professional morticians is only expected to grow. Foresight Industry Research Institute has estimated the nation's funeral industry was worth about 263.8 billion yuan (US$37.2 billion) in 2020.
Since her freshman year, Wu has been interning at various funeral homes. She graduated from Changsha Social Work College funeral institute. According to the school's official website, it is the first higher education institution in China to offer a modern funeral education program, which "fills the gap in China's funeral vocational education."
As a girl, she initially enrolled in the funeral studies programme after reading a news report saying the profession's employment rate was high.
"Students in this major can find jobs as soon as they graduate," she said.
Born in a rural village in Yunnan Province, Wu was raised by her grandmother.     When she grew up, she had a clear plan for her life. After the college entrance examination, she majored in the funeral profession, and after graduation, she immediately became a mortician.
During her studies, Wu said her family had no objections regarding her career choice. When her parents heard that she would be a mortician, they only worried that she would be afraid to handle things alone. They had no concerns about cultural taboos or regarding what others might say about her career choice.           
"Although my daughter always says she is not afraid of this job, how could a father not worry about his daughter," Wu's father said.
Wu said it has been harder to avoid prejudice from people outside her family.
Some cab drivers cancel orders from Wu when they realize she is located at a funeral home. Some families of the deceased scold and curse her for making a profit from the dead because they think the funeral service price is high. Wu said she needs to handle such situations more than 20 times a month. She patiently explains her services to them.
When asked if these prejudices would hurt her, she said she doesn't let other people's opinions affect her work. Moreover, she said she believes that the most important thing to becoming a mortician is self-confidence.
"If you deny your own work, how can you expect others to respect your work?" Wu said.
Most morticians don't readily reveal their profession to strangers. But Wu hopes she can make a difference. In February, she opened an account on China's social media platform Xiaohongshu to introduce her daily work as a mortician. Currently, she has 13,000 followers. On Xiaohongshu, she sometimes shares the secular joy of the lottery. Most of the time, she is used to sharing a mortician's daily work on Xiaohongshu. Sometimes, she will follow the funeral rituals of her job and write a sprawling farewell prayer for a dead fly with a childish heart.
"Sometimes, this society is reluctant to discuss death and considers it taboo. But fear often comes from the unknown," Wu said. "I felt that if I could do something to help people understand the importance of our job, it would be meaningful."
Wu's compassion emerges through the words she shares online. Those who follow her say she is not merely a mortician who sews and fixes faces on human remains, but rather an author who captures the drama of humanity.
Wu shared a memorable experience from when she was still very new on the job. After three hours of intense work, she was about to take off her protective clothing and take a break. However, the supervisor told her there was an urgent task. Wu did not hesitate and agreed to it. She quickly packed up her equipment and ran to the next job. It was already 9:30 pm.
Before seeing the deceased, Wu smelled a strange smell in the air through her mask. The dead woman, naked as a piece of white bread, was lying on the bed in a storage room. The pads and diapers under the body were particularly conspicuous.
The deceased woman, 84 years old, had died of terminal skin cancer. As her abdomen was infected, her family wrapped her in a diaper as a last resort. "I touched her hand, there was still a littl temperature, and for a split second, I felt like I was touching my grandmother's hand," Wu said.
Wu also observed that the deceased's ears seemed to have just undergone minor surgery and had festered due to the hot weather. Her heart was full of sadness at that moment.
"She (the deceased) had no way to bathe herself again, and I just wanted her to leave this world clean," Wu said.
The temperature that day was 32 degrees Celsius. The storage room was small, with neither windows nor air conditioners or fans, like a giant steamer. Wu and her assistant struggled to move the woman's body. In just a short while, sweat ran like a small river from Wu's forehead, soaking her clothes under her surgical gown. But they continued working until they had cleaned and wiped the body again and again. When Wu dressed the deceased woman with a set of clean clothes, her daughter appeared at the doorway.
"My mother was a beautiful woman when she was young," the daughter said.
Wu wrote about the experience in the last sentence of her work log from that day.
"I wanted her to leave the most beautiful moments for her final journey," Wu wrote. "That's probably the subtlety of life."
Wu said she now has a more open-minded outlook toward life, having repeatedly witnessed death. "If you want to do something, do it now," she tells her friends. "Don't put things off until later."
Wu hopes to one day open a counseling service to help others struggling with recollections of the deceased that might cause psychological traumas, including grief, regret, and resentment among those left behind. Wu hopes her experience and counsel can help ease such sorrow.
Wu still remembers the first time she went to the funeral home as an intern and looked around the white, beautifully decorated structure.
"It's just an ordinary building," she recalls telling herself. "There is nothing to be afraid of."

I hope the last glimpse of warmth in this world is what I give to the deceased, and of course, this may be the last thing I can do for them.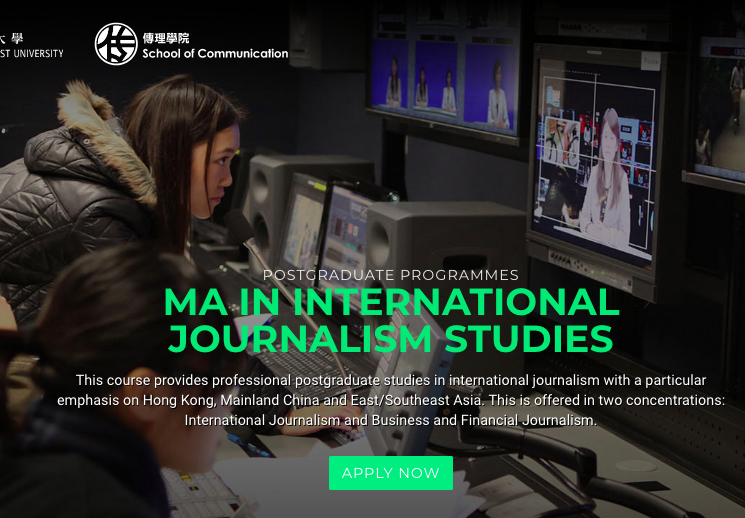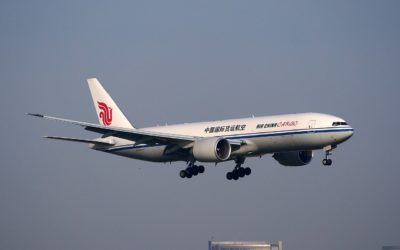 Some overseas students have COVID-19 tests rejected by the Chinese embassy, leaving them unable to board flights to China
read more