Desperate father uses video-sharing app to search for missing daughter
Shi Xinchun has looked for his abducted daughter for 19 years while helping other parents find their missing children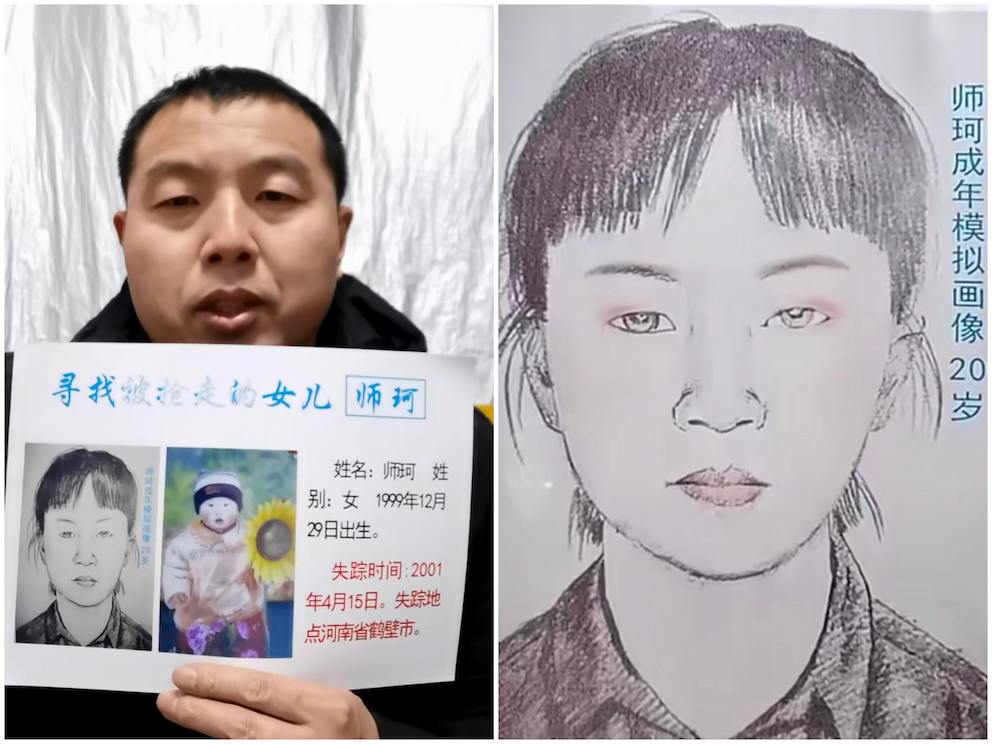 Shi Xinchun holds up a sketch of what he thinks his daughter will look like now. She was abducted when she was only 16-months old.
In April 2001, Shi Xinchun had the worst day of his life. He was out on a computer repair job, looking forward to dinner, when his wife at home, 75 miles away in a rural area near Hebi, Henan Province, called to tell him that their 16-month-old daughter, Shi Ke, had been abducted. A strange man on a speeding diesel-powered three-wheeler grabbed the baby from the back seat of her tricycle. By the time the mother could react, the abductor and his two accomplices were too far ahead for her to catch up.
Frustrated by a fruitless police investigation, Shi embarked on a 19-year odyssey to find his daughter. He has hunted cities by car and train, racking up thousands of miles, spreading posters with his daughter's name and photo and giving media interviews to plead for clues. There is no trace of his daughter anywhere.
"I prayed to all the Buddhas I can, and I also went to a fortune-teller," said Shi, now 44, in a video call. "There's really no way to describe that feeling. I don't have peace in my life."
Technology, primarily the video-sharing app "Kuaishou," a competitor to TikTok, gives a glimmer of hope by helping him connect with an awful lot of people just like him; people who are crowdsourcing strangers for clues about missing loved ones.
A taboo topic for the Chinese authorities, the accurate number of children trafficked are rarely made public, but the U.S. State Department said that around 20,000 children go missing in China every year. In most cases, children in China are abducted to be fed into the black market: most are sold to "adoptive" families looking for children, while others are sold into life of begging on the streets or sold as child bride.s
Live-streaming on Kuaishou has become Shi's daily lunch break since April.
"I hide from my family when I'm going live. My mom and wife shed tears when talking about our daughter, so I don't want to bring up their sadness" said Shi.
On November 7, with 27 viewers initially, Shi kicked off his live stream, like always, with the story of his daughter's abduction.
"My folks," Shi cleared his throat, holding in hand a childhood photo and a mockup portrait of his daughter, "if you know any children of unknown parentage, please, please clue me in. I am not only looking for my own daughter. I am also helping others find their family. "
During the two-hour live session, people kept floating in. Since the app's algorithm gives no special treatment to popular influencers or celebrities, the voices of ordinary users are much more likely to be heard by a wider audience. This day the number of viewers grew to 540- not a very popular day given that he had over a thousand views in many of his previous live-streams.
People reacted by leaving comments or sending voice messages. Whenever a comment popped up, Shi leaned his head close to the phone, wrinkling his brows and nose to get a better look. He kept saying thank you to those messages wishing him luck and softly consoled the parents distressed by another futile attempt to find their missing children.
On Kuaishou, Shi has built a digital community for traumatized families to support each other.
"Shi Ke's papa is a good man," said Wu Dongmei, whose daughter, now 23, disappeared on her way to school in 2007. "He is always by the side of those who need help."
Shi isn't just searching for his own child. He has a notebook packed with information on dozens of missing children, including from those who were  abducted as children. He analyses every clue, enlisting hundreds of parents and volunteers to help reunite loved ones.
Finding one's family requires their kin "to be searching for you at one and the same time you're searching for them," said Shi. "Only when both sides step forward can there be hope of seeing each other again."
In the first four months, he helped four children reunite with their families, with one being separated from her mother for over 30 years.
"Each successful case makes me feel one step closer to finding my daughter," said Shi.
In a mid-August live stream, Shi was contacted by a 19-year-old woman seeking her biological parents. The girl had a striking resemblance to him and his wife, according to Shi.
"She was sold to her adoptive family 19 years ago by three men. At the time, she had frostbite on her cheek, just like my Keke," he said.
However, the negative DNA test deeply discouraged him. "The testing said she is not my child," Shi whispered, his throat tight. "I felt like my heart was being ripped out."
A week ago, Shi asked the girl to take another DNA test. "I had a picture in my head that the test people would come and say they have been wrong," he said. "Even if the test results are the same as last time, I will be there to help her find her real parent."
Though waiting anxiously for the results to come in any minute, Shi launched the live stream today, just like usual. "Miss you, miss you, miss you," he looked up to the ceiling and spoke to the air. "When will we be reunited?"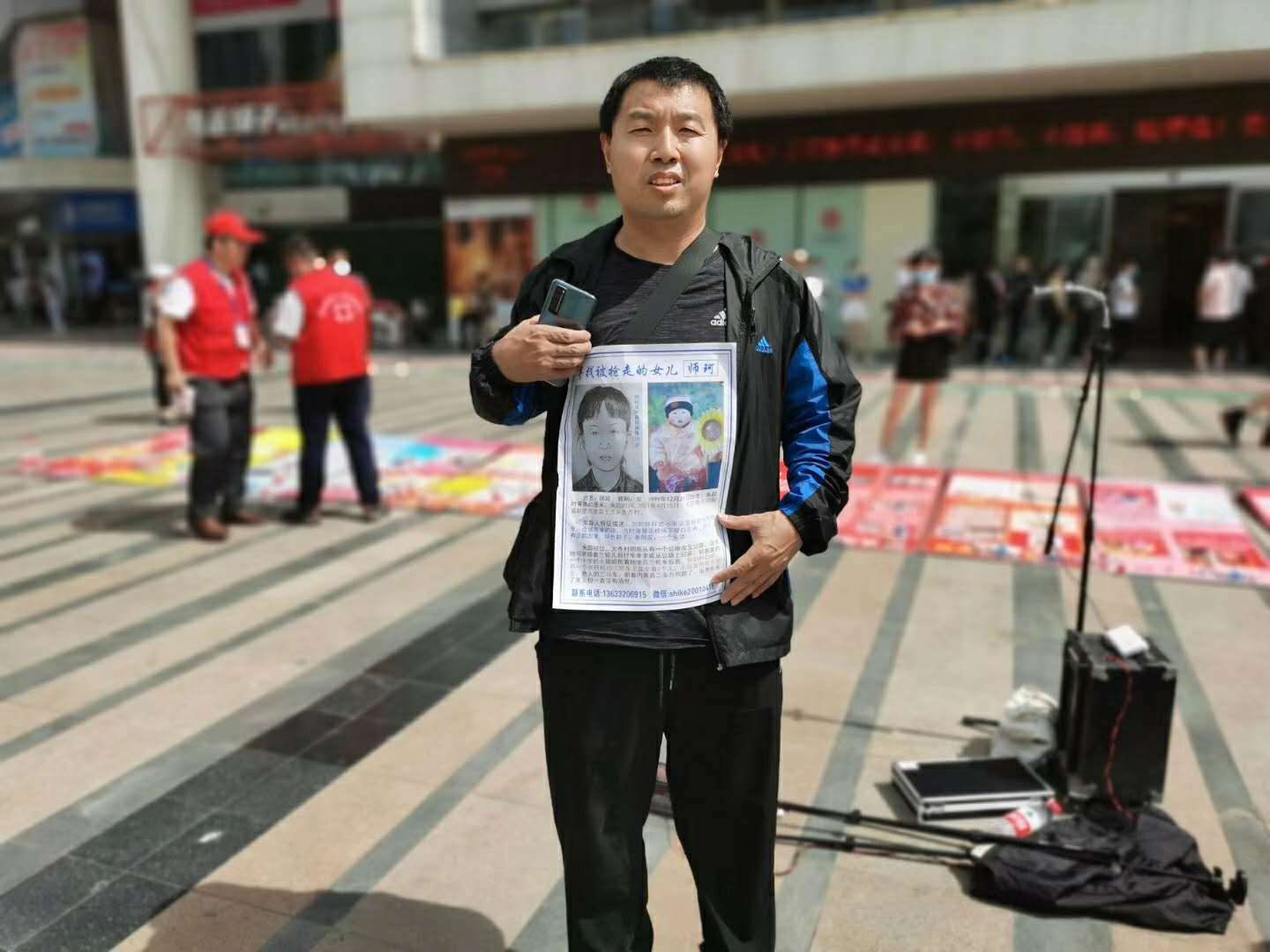 Shi Xinchun puts posters up all over town in the 19-year search for his missing daughter.

I prayed to all the Buddhas I can, and I also went to a fortune-teller. There's really no way to describe that feeling. I don't have peace in my life.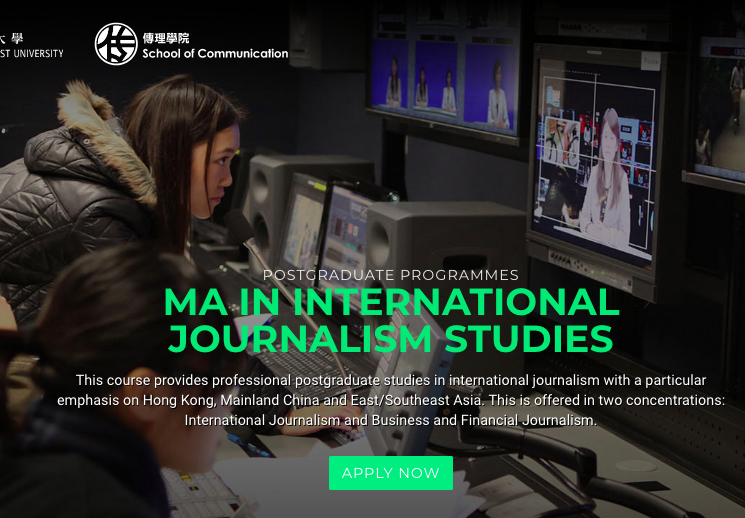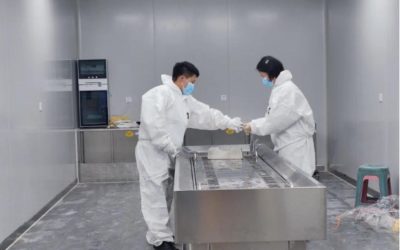 A young mortician in China provides "dignity for the dead and comfort to the living." By Yuan Xiaomai December 2022 Wu Cha (left) cleans a workbench with her colleague in Gucheng, Hubei province, July 2022. (Photo: Wu Cha) Wu Cha recalls being deeply shaken the first...
read more