Book collector Zheng Mingren lives a 'life of paper and ink'
Former journalist turns 50-year book collection into store selling Hong Kong memories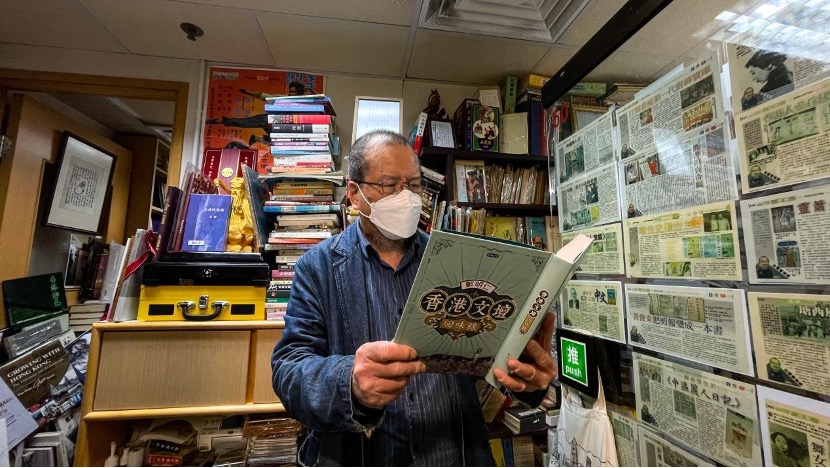 Zheng Mingren holds his recently published book "Memoirs of a Hong Kong Literary World."
With thousands of old books already filling his home, Zheng Mingren decided he would need to open up a bookstore not far from where he lives in Hong Kong's Causeway Bay district. Visitors find a mountain of volumes and papers inside, big enough to rival a major bookseller. But these books have not been as deliberately organized as regular stores, with no shelves offering collections by different categories.
Browsing here — with the dim light on the shelves, dust drifting around, amid the smell of damp old paper, the dull sound of the air conditioner dripping water onto the carpet and muffled sounds of stacked up volumes — is more like looking for a needle in a haystack.
"Some of the books would have been forever buried under thick books if the guests hadn't found them," Zheng said.
Zheng said it's not as easy to find old books as it used to be. People either dispose of them as scrap or collect them, he explains, adding that before the epidemic it was possible to find a few fine copies through auctions.
Zheng said his store is a way to thank those who helped him find the books that he sees as a place to preserve not only his own memories, but also key historical points in Hong Kong's past.
Zheng, 69, a short man with amiable features, a long beard, and a shirt and denim jacket. He says he has worked in the media industry for more than 30 years, and when he was previously editor-in-chief of the now-defunct Apple Daily newspaper, his colleagues called him "Lao Zong", a Cantonese shorthand phrase meaning "chief editor." Zheng decided to use that as the name of his bookstore.
Lao Zong's Bookstore is a nondescript joint in the City Garden mall in Causeway Bay that looks like it is about to go out  of business. The bookstore's floor is almost entirely devoted to children's hobby classes, and every afternoon the whole building is packed with the shouts and laughter of small children.
"I'm the only outlier," Zheng said, recalling how he got started by rejecting a life of leisure after his retirement in 2011. Instead, Zheng started scouring every corner of Hong Kong to collect old books and newspapers. He frequently turns up book auctions, using his past experiences in his searching for old books that have occupied more than half a century of Zheng's life.
"I usually get up at seven in the morning and go round the yard sale after breakfast, looking for books is like hunting, you have to be patient," Zheng said
More than a decade later, the results of Zheng's work are on display at the bookstore where he works for about two hours every day, usually from 2pm-4pm. When on duty, he pulls a cart full of books around the shop, wearing a pair of cotton slippers as naturally as if he was in his own home. "As messy as the place looks, I still want to keep it tidy and no one wants to be in the house with their leather shoes on. I'll be relieved to be with these books," he said.
But as the number of books in the shop increased, seemingly at a rate visible to the naked eye, the growing stock is far outpacing the number of volumes being sold and going out the door. Zheng admits that opening a bookstore that doesn't make money is not exactly cost-effective.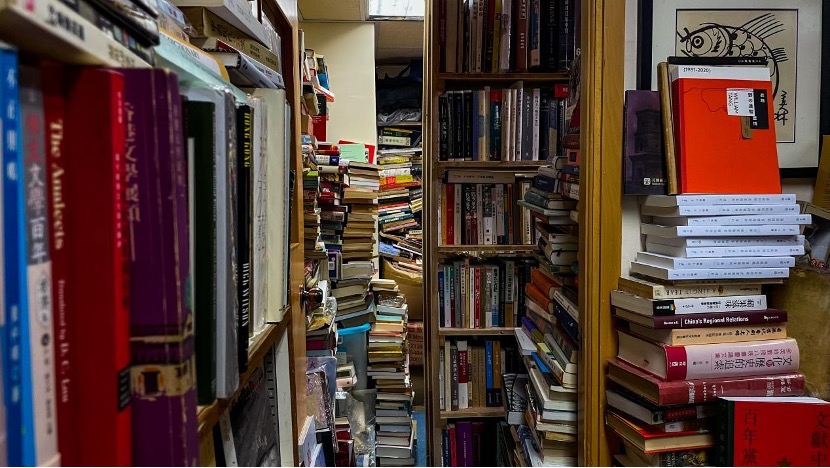 The corners of Lao Zong's Bookstore are piled high with books making the already narrow corridors even more crowded.
"Selling books is not the intention," he said. "I want to find the destined person for the old books that have been with me for many years," he added with a smile. "People who once read these books are old men now. I'm glad that college students and young people these years are willing to come out and look for books."
Zheng recalled young people who came in looking for the book "The Heaviness of History," a volume about the politics and history of Hong Kong before the handover. "Others were looking for The Hong Kong Annual, which records the events of Hong Kong's past," he said. "It doesn't matter if you can sit down and chat, look for a book, and buy it if you like it. A few dozen dollars, and you have a deal."
Li Weixiong and Zheng have been friends for many years, and they met through their collections, except that the former collects paintings and calligraphy, and the latter contains old books. Li recalled passing Zheng's bookstore every week and then exchanging his recent collection.
"Auctions were not happening due to the pandemic, so it has been difficult to auction off paintings and calligraphy," Li said. "So I organized an online chat group. We can communicate and conduct auctions online, which also provides a venue," Li said.
"Zheng and I have similar hobbies, so we can talk, and I often come to see if he has any interesting collections here. His bookstore is a gathering place for those who like to collect old books, and we usually come if we have offline transactions."
Zheng has been buying books since his secondary school days. He took out his cell phone to show photos of some old bookstores in Mongkok, Hong Kong, in the 1950s and 1960s. The scene was quite lively, with bundles and bundles of books piled up to the ceiling. Each bookstore was simple, but each had its characteristics and abundant sources of books, with some people climbing ladders to find books and others standing by the street fence looking fascinated.
"When I was in secondary school, I would often buy textbooks and exam books, and after I entered the Hong Kong Baptist University," he said. "I had money to buy some other types of books to read, and from then on, it was unstoppable."
For over half a century, Zheng has bought tens of thousands of books without interruption. He said that "All the types of books I collect, in short, are related to Hong Kong, history, culture, politics, economics, art, everything,"
Zheng's residence in Taikoo Shing is still crowded with books that encroach into his living space. When out of control, they even block the view of his TV. Zheng said he is grateful his wife tolerates his obsession. Otherwise, he admits, his  "treasures may have been sold as scrap".
One of Zheng's former colleagues at Apple Daily, writer Dong Qiao, called him a "bookworm."
 "In the years we worked together at the newspaper, his office was piled with books everywhere, both Chinese and English," Dong said. Apple Daily, once one of Hong Kong's leading Chinese newspapers, ceased operations in 2021 due to alleged breaches of national security laws. Zheng and Dong retired early in 2011 and 2014 respectively.
A bookseller once offered Zheng HK$1 million to acquire his entire collection, but he refused.
He said, "The book is for reading, it is not a tool for profit, and the value of the book is lost if it is used for collecting alone."
But as he grew older, Zheng said he realized that he needed to dispose of many books as soon as possible. He recalls learning that there was a convenience store in City Garden Mall that was available. Zheng hired a removal company to ship over four hundred boxes of books there in 2019. The bookstore is made up of three cubicles, each with two or three long rows of shelves, and the books that don't fit are stacked in the hallway.
Zheng is quick to say that some books with exceptional value and significance are not for sale.
"The ones I put on display in bookstores are all books for reading on the side as  a pastime," he said, adding that "the real orphan books are all offered by me at home." One example is the People's Book Journal published in 1976. Other treasured volumes include The Sword of the Blue Blood, autographed by martial arts novel master Jin Yong and some founding editions of magazines.
"Sometimes, I invite friends to join me at home just to enjoy them," Zheng said.
A 2020 survey by the Chinese University of Hong Kong revealed that more than 70 percent of Hong Kong people receive news and browse articles via smartphones, making it increasingly difficult for traditional bookstores and newspapers to operate. Independent media outlets such as Standpoint News and Hong Kong Free Press have skipped straight to paper publications.
Faced with the current reading environment, Zheng opened his column on am730, a free Hong Kong news website. In his free time, he records stories about his experiences collecting old books and insights he has gained from his reading. In July of this year, Zheng published his own book, Memoirs of the Hong Kong Literary World, summarizing his life dealing with books and newspapers.
Fan Shanbiao, a professor of Chinese language and literature at the Chinese University of Hong Kong, wrote in the book's preface, "Zheng Ming-yan has crisscrossed the newspaper industry for more than thirty years and has experienced everything from editorial to top management positions. He has spared no effort in collecting books and newspapers and has deep knowledge of the newspaper industry and literature, and today he is turning these words and experiences into words to add to the building of Hong Kong cultural and literary buildings to add bricks and mortar."
The title of the book was drawn up by the editor, Zhen said, explaining that while. Hong Kong Literary World may sound like an all-encompassing book, his writing  has touched on only a tiny part of what is out there. He said it does not go far enough from a theoretical point of view, but it is enough to look back on.
"In the nostalgia inside, I hope that young people can get to know more people or things that have appeared in Hong Kong, or at least know what books have been published in Hong Kong and what books have been read in the last one or two generations," Zheng said.
 "Most importantly, I wanted people to know that publishing was very free in Hong Kong at that time and that there was a state of the blossoming of all kinds of books. Those were the golden years we went through."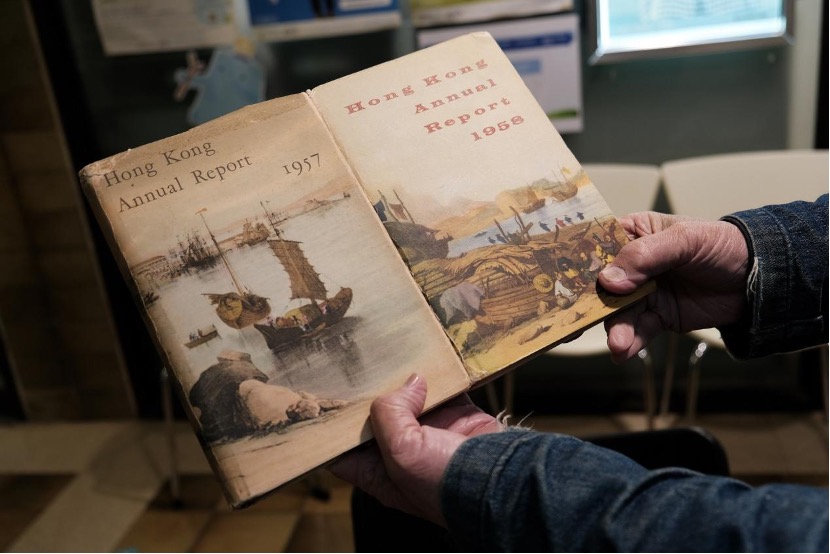 A Hong Kong Annual Report published by the British Hong Kong Government in 1958 is available for sale.

People who once read these books are old men now. I'm glad that college students and young people these years are willing to come out and look for books.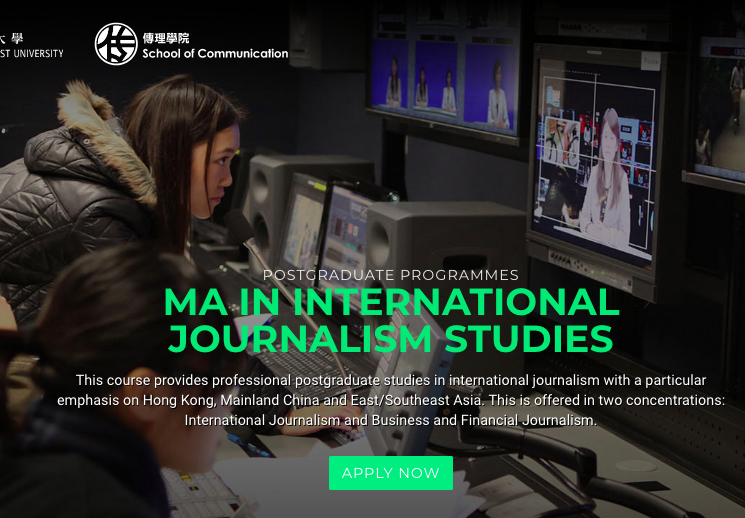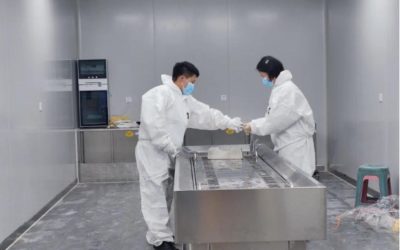 A young mortician in China provides "dignity for the dead and comfort to the living." By Yuan Xiaomai December 2022 Wu Cha (left) cleans a workbench with her colleague in Gucheng, Hubei province, July 2022. (Photo: Wu Cha) Wu Cha recalls being deeply shaken the first...
read more