Hong Kong Retiree Builds Pantheon for Abandoned Buddha Statues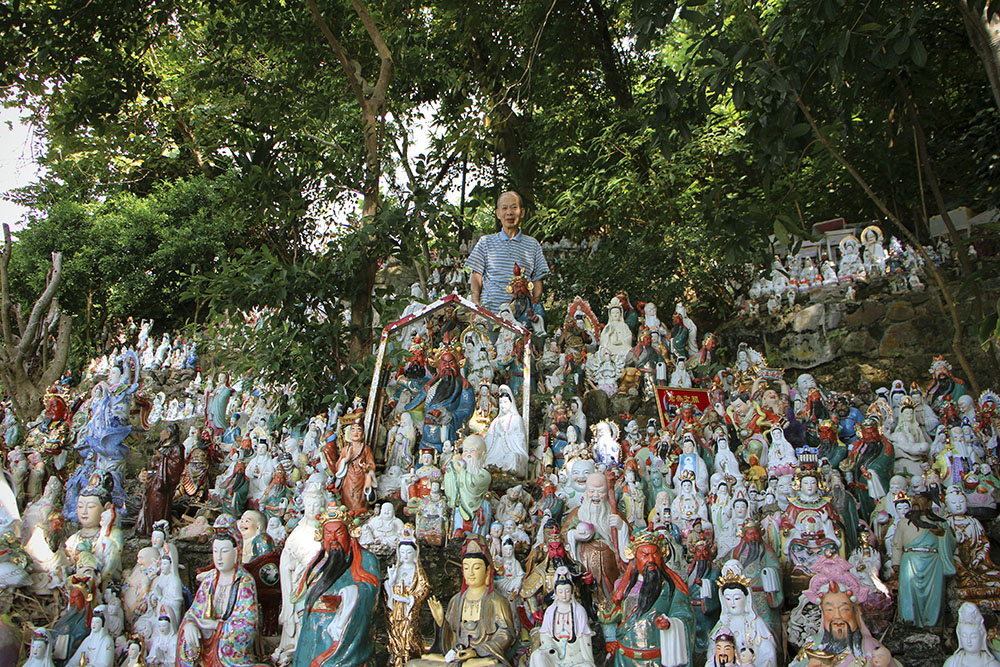 Wong Wing-pong, 83, stands among his abandoned Buddha Statues near Waterfall Bay Park.
On the southwest seaside of Hong Kong island, a devout Buddhist has dedicated a waterfront hillside to the final resting place for thousands of abandoned Buddha statues.
While walking along a beach 20 years ago, Wong Wing-pong said he discovered several broken Buddha statues. He felt that it was Buddha's instruction to take on the responsibility of repairing the statues and give them a new home. With the help of the residents of nearby Wah Fu village, he built the hill of Buddhas little by little.
Most of these statues come from relocated families or closed stores, he said. Many Hong Kong residents believe they should abandon Buddha old, broken or unwanted statues cautiously. That's where 83-year-old Wong steps in.
Twice daily he visits the collection to light incense, and he said due to his age, he has a "little apprentice" to clean the area. In addition to local residents, who enjoy the stillness of the park, the pantheon, erected near Aberdeen, often attracts weekend tourists and Buddhist followers.
The shrine's future is uncertain following a recent Hong Kong government decision to begin demolishing Wah Fu village in 2020. No announcement has been made about what will happen to the collection of Buddhas.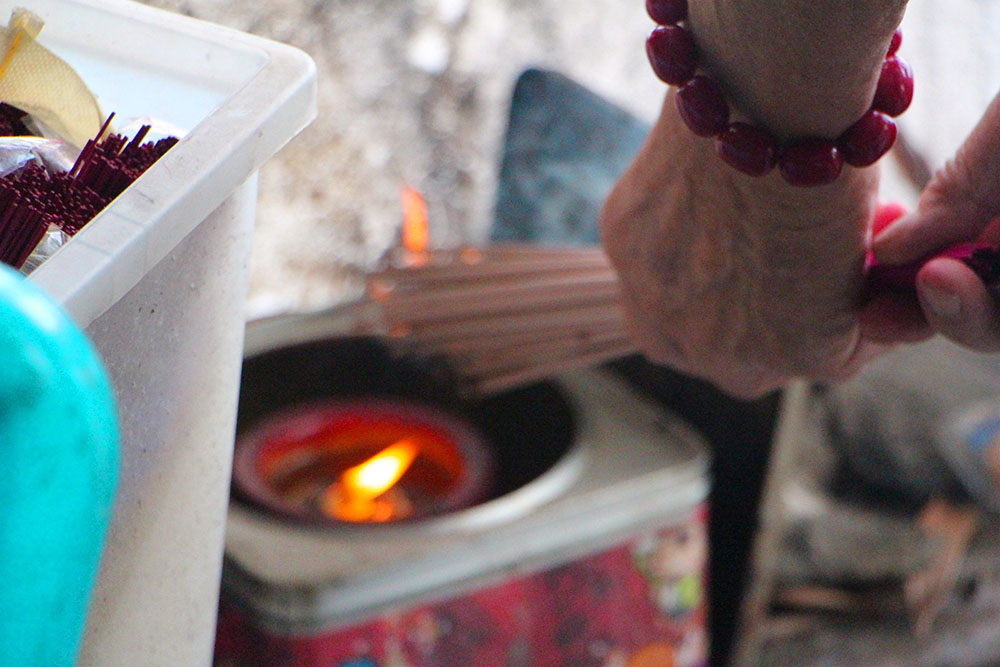 Wong Wing-po lights incense twice every day at the Buddha Statues Mountain near Waterfall Bay Park.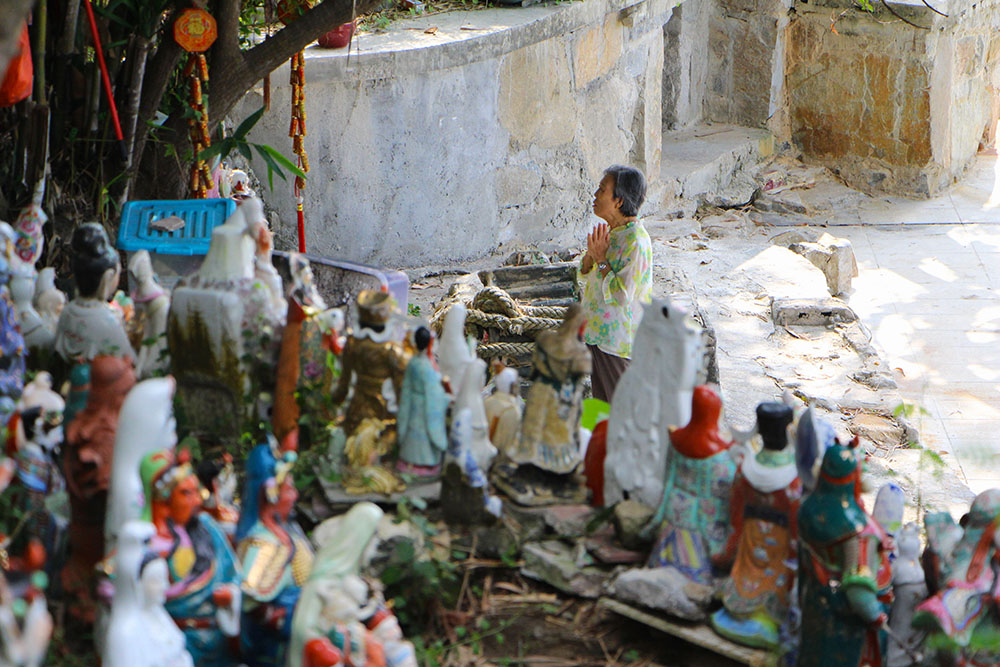 A nearby resident prays in front of the Buddha statues near Waterfall Bay Park.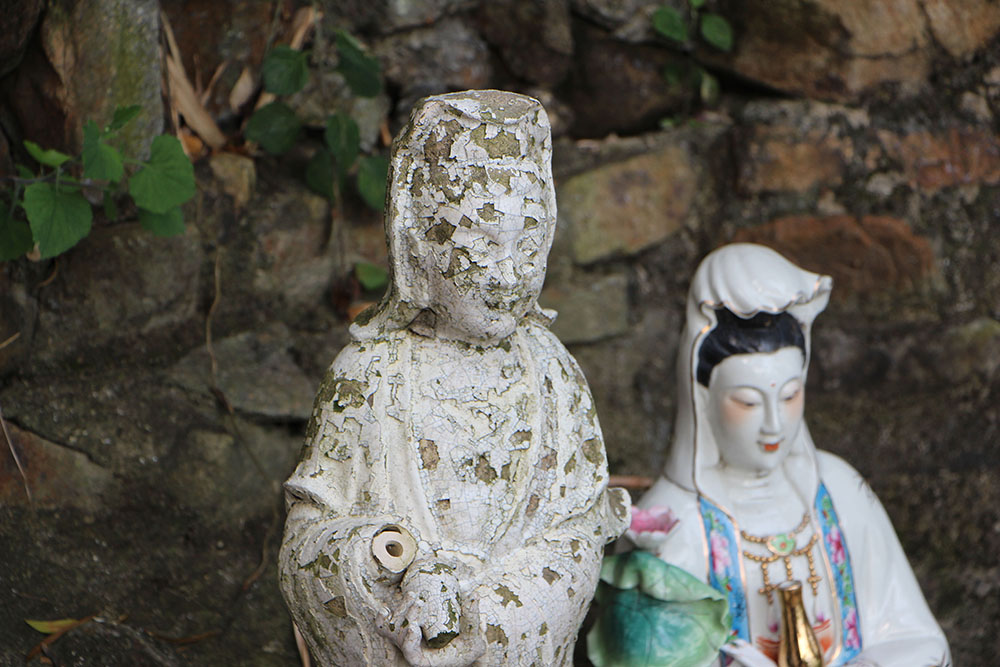 These broken Buddhas are two of thousands of discarded stautes at the Buddha Statues Mountain near Waterfall Bay Park.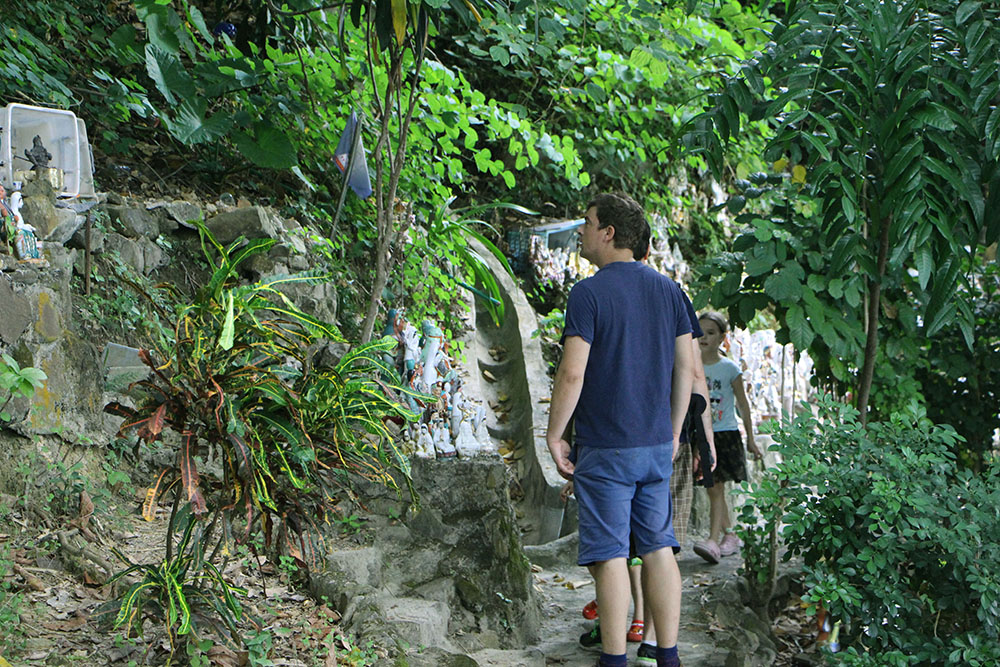 Vistors look at some of the abandoned Buddha statues in the park.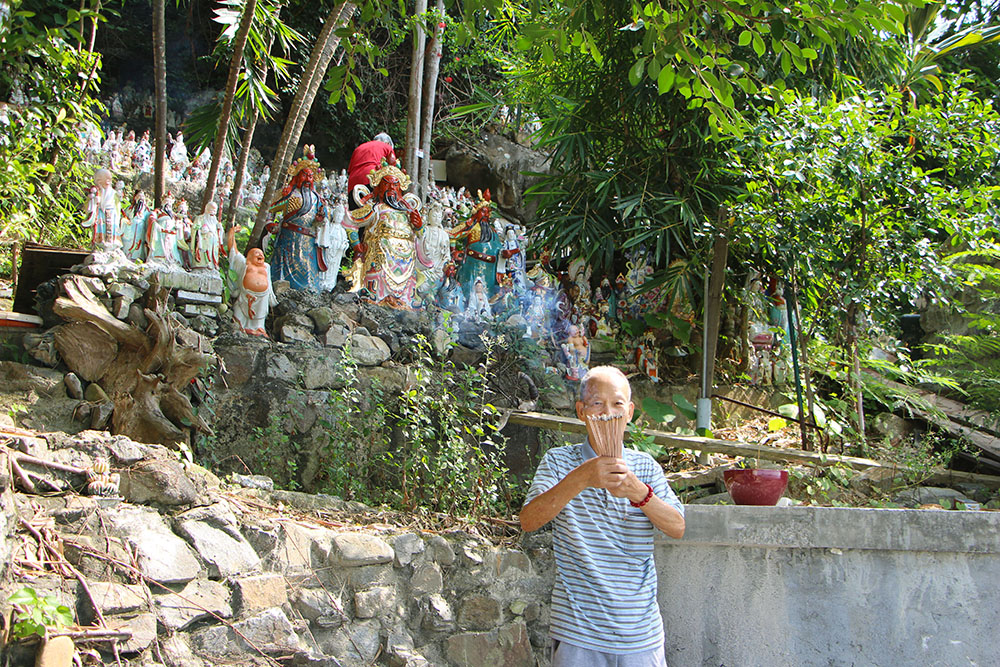 Wong Wing-po holds a bundle of incense upin front of the statues he takes care of. He has been looking after the statues for more than 20 years.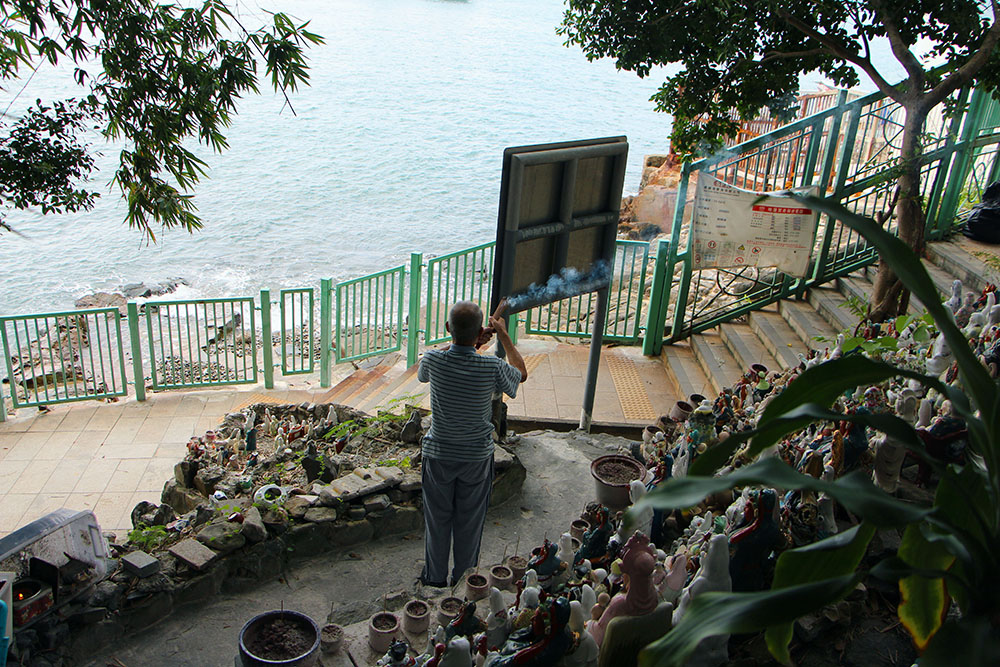 Wong Wing-po first bows to sea three times, then three times to the Buddha statues.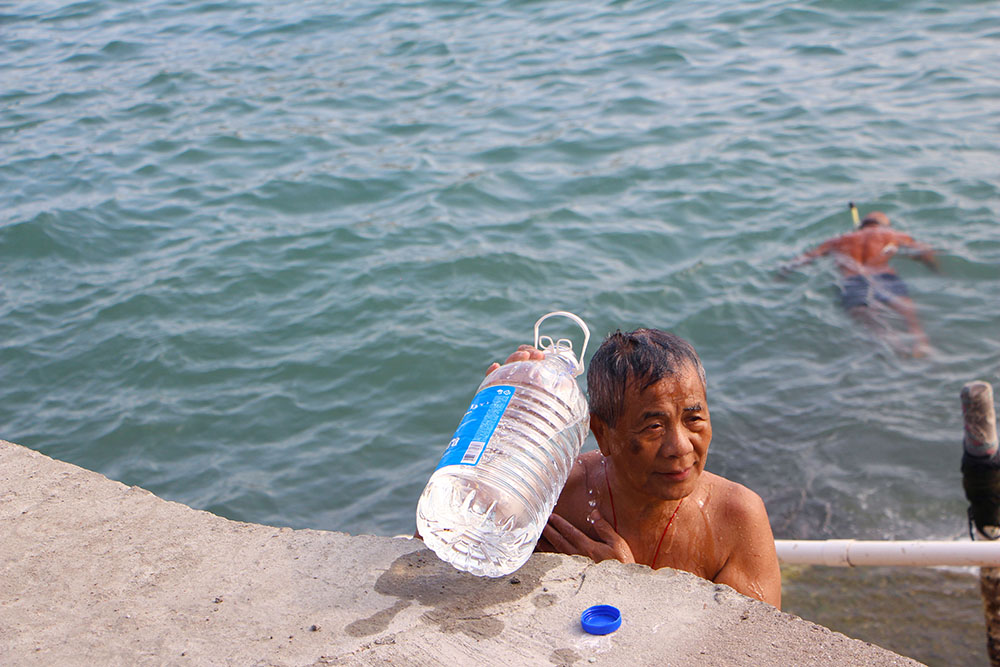 Yu, who only gave his surname, said he swims every day in front of Buddha Statues Mountain.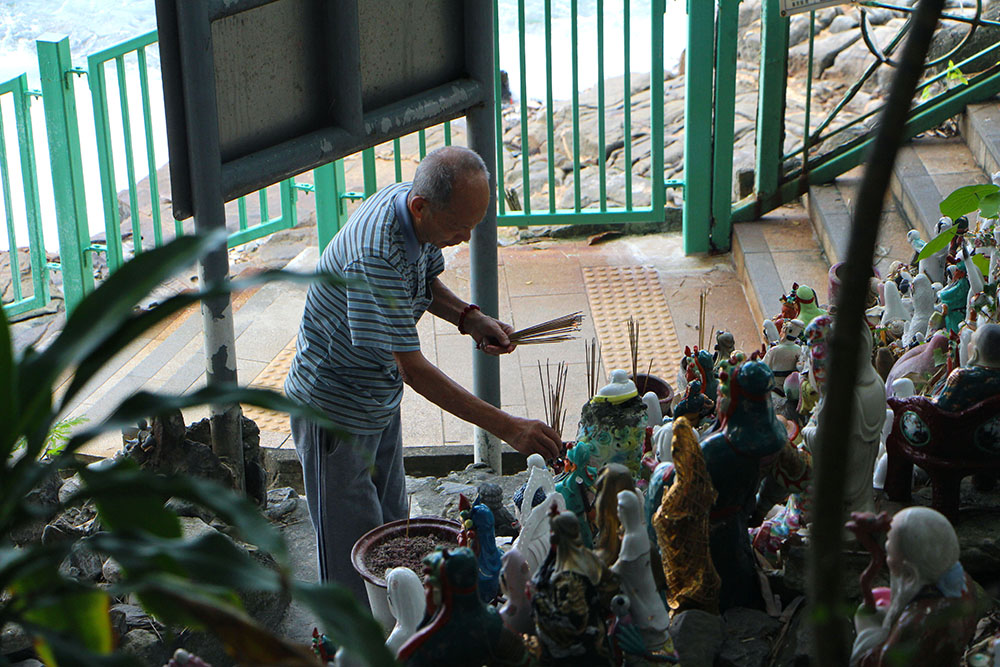 Wong Wing-po places incense into each burner in front of the Buddha statues near Waterfall Bay Park.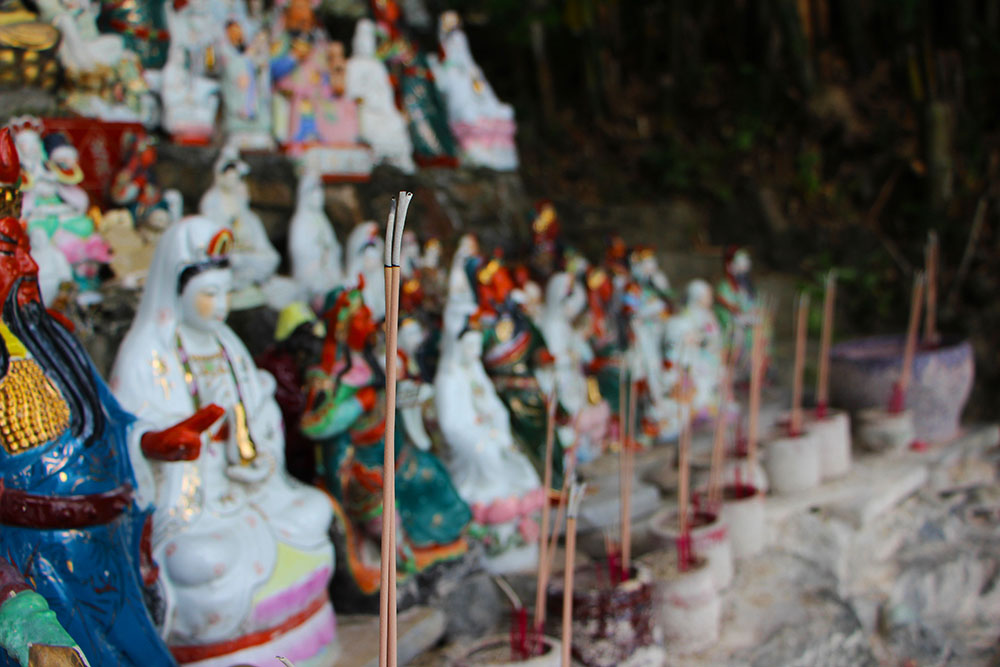 Buddha statues face the sea. Wong Wing-po sweeps here every day.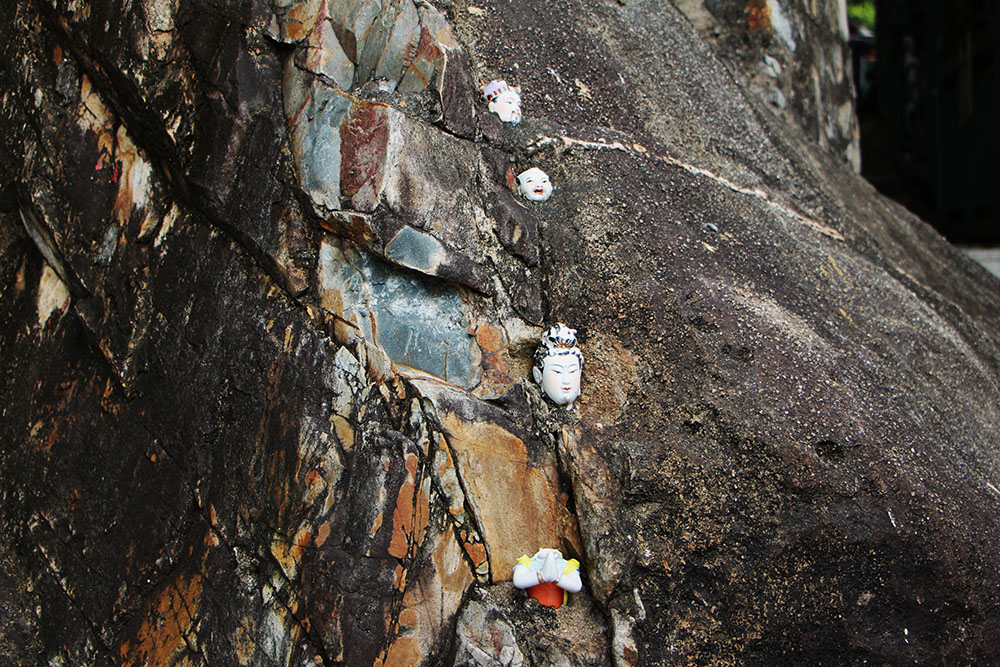 Part of Buddha stautes rest on the park slope. New statues arrive at the park every month, many in need of repair.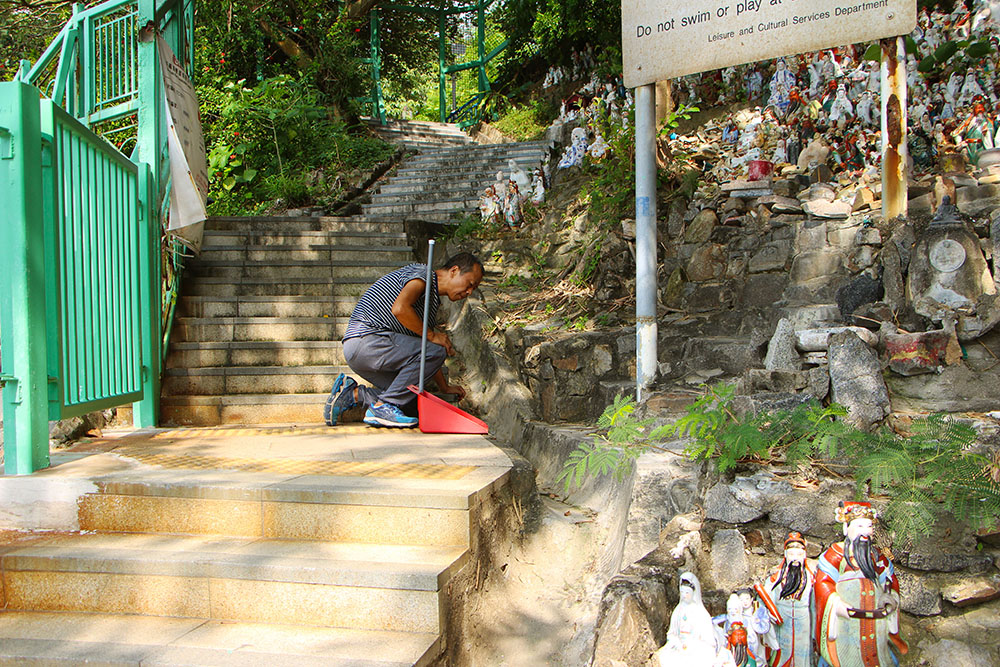 Wong Wing-po's "apprentice" helps him clean the park every day.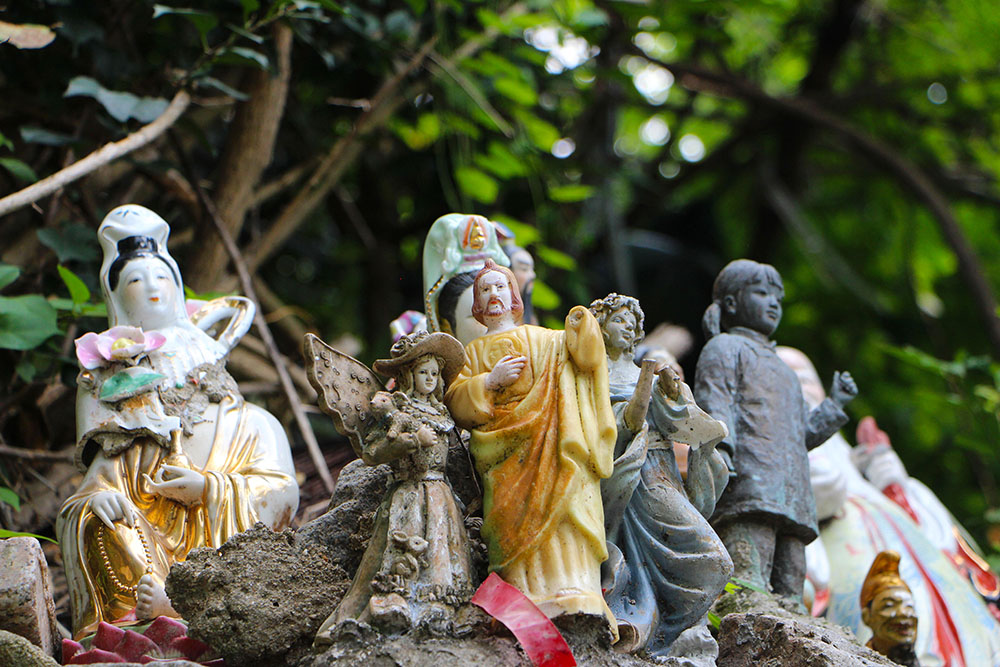 Non-buddhist staues peek out from the collection on a hillside in the park. Though most of the stautes are of Buddha, a few others have found a home here too.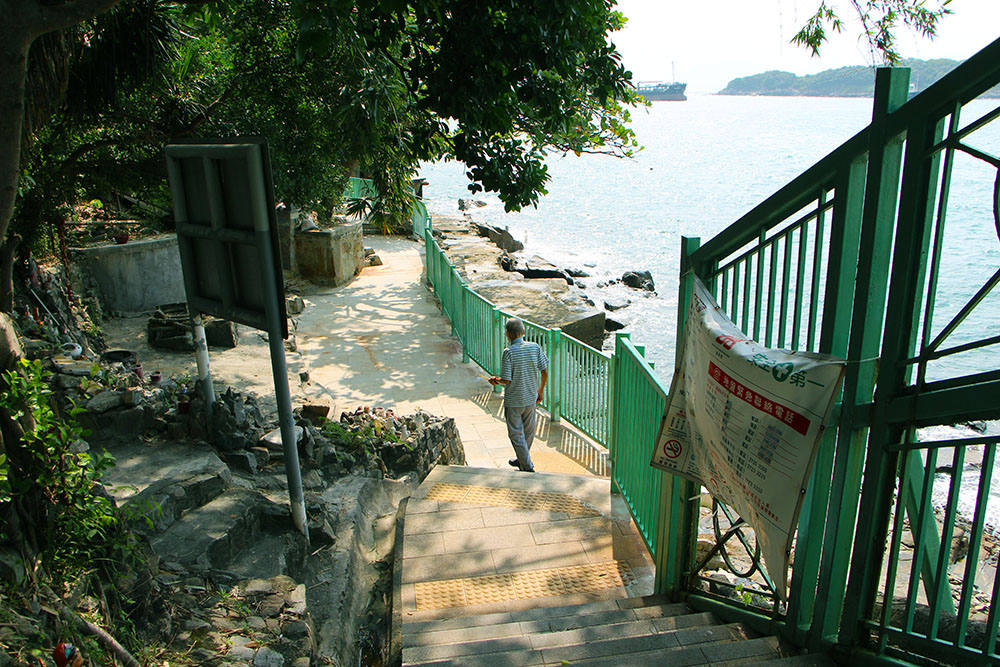 Wong Wing-po heads home after spending the  morning cleaning the park.