Guide dogs for the visually impaired in China not welcome
Despite laws allowing guide dogs in public places, owners say they face rejection on a daily basis
For Xu Ling, who lost her sight at age 9 due to illness, her guide dog "Cute" is her essential travel companion. But last summer, when she tried to take the subway with Cute, who was wearing a guide saddle, she was stopped by staff. She spent seven hours at Beijing's Jintai Sunset station, trying to convince them to let Cute on. What began as normal daily trip, turned into a confrontation between the blind and lack of knowledge about the city's laws.
According to Beijing's subway regulations, in addition to a guide saddle, a guide dog should wear "protective gear to prevent injury to others" when entering the station. The staff said Cute needed a muzzle.
"They are rejecting not just a man and a dog, but the rights of the visually impaired," said Xu, 29, an insurance salesman in Beijing who waited seven years to get her guide dog.
Guide dogs, as the eyes of the blind, are legally allowed to enter public places. But despite this, visually impaired people with guide dogs in China face rejection every day from subway stations, buses, taxis and even hotels.
There are 17.31 million visually disabled in China but fewer than 200 guide dogs, according to a report by the China Association of the Blind in May 2019.
Li Yunqi, 26, an acupuncturist in Changzhou, said he dreamed of owning a guide dog, so he could go to work alone without his mother's help and enjoy a wider life. He has been waiting for three years but hasn't received one yet.
Chen Yan, 37, a piano tuner in Sichuan province, has traveled a lot with his guide dog, Jenny, since he got her in 2015. But he felt like he was rejected everywhere.
"My world seemed to get smaller," he said.
He can't go to restaurants or shopping malls; he was rejected by taxi drivers and hotels. Once he wanted to take the subway in Chengdu but was asked for a birth certificate for his guide dog, who was wearing a clearly identifiable guide dog saddle.
A video posted on Weibo on Apr. 26 shows a policeman in Shanxi province pretending to be blind and traying to take a bus with a guide dog.
Local bus regulations says that blind people are allowed to have guide dogs on public transport if they show a guide dog license and a disability card.
However, the driver refused to let them even though they showed the license and card.
"Pets are not allowed on buses," said the driver. "Dogs bite and carry rabies."
Xu said on one occasion, a bus driver asked all passengers to get off, saying that he wouldn't drive the bus with Cute on it.
Taxis are a little better, Xu said. "Just leave more tip," she said.
Well-known express hotels in China, such as Hanting Hotel, Home Inns, and Pudding Hotel, refuse to let blind people with guide dogs in, as reported by Southern Weekly on May 1.
While of the 30 middle and high-end hotels, including Shangri-La and Sheraton, 17 declined.
Zhou Yunpeng, 50, China's famous blind singer, went to Hangzhou to perform on Nov.3, 2017, but he couldn't find a hotel.
This folk singer, who won the people's literature award, called hotels around the venue, but none would take him and his guide dog, Bear. It was only through the recommendation of a friend that he was able to find a home stay facility.
Trains and planes in China are the most friendly to guide dogs.
Civil Aviation Administration of China has made rules to allow guide dogs to enter the cabin. China railway corporation also allows blind people to have guide dogs on trains.
Chen said that every time he travels with Jenny, the airline gives him a seat for three people in the first row of the plane, while the railway sends someone to pick him up outside the station.
Though city and provincial rules about guide dogs vary in detail, article 58 of the Law of the People's Republic of China on the Protection of Disabled Persons stipulates that blind people have the right to bring guide dogs to public places.
The Regulations on Building a Barrier-Free Environment, which came into effect in 2012, states that guide dogs can enter public places, and staff in public places shall provide barrier-free services in accordance with the relevant regulations of the state.
But these provisions lack detail and there are no penalties for breaking them.
Li Qingzhong, 54, executive chairman of China Association of the Blind, said they were helpless to improve the guide dog's plight.
"We have no means of enforcement," said Li. "All we can do is go to the local disabled persons' federation and ask them to come forward and negotiate with the hotel and subway authorities."
Liang Jia, 36, assistant director of the guide dog training base in Dalian, said guide dogs are selected from mild, non-aggressive breeds, with no record of aggressive attacks in three generations. They need to go through two to three years of intense training, and the elimination rate is over 70%.
"The most severe test is food temptation," said Liang. "They need to completely resist the temptation of surrounding food while working."
Well-trained guide dogs have incredible endurance. When Zhou spent eight hours rehearsing on stage, where the music was deafening, Bear would lie down for eight hours beside him, never making a sound.
"She's my most considerate and selfless friend, who deserves to be treated fairly and correctly," Xu said, gently stroking Cute's head.

My world seemed to get smaller.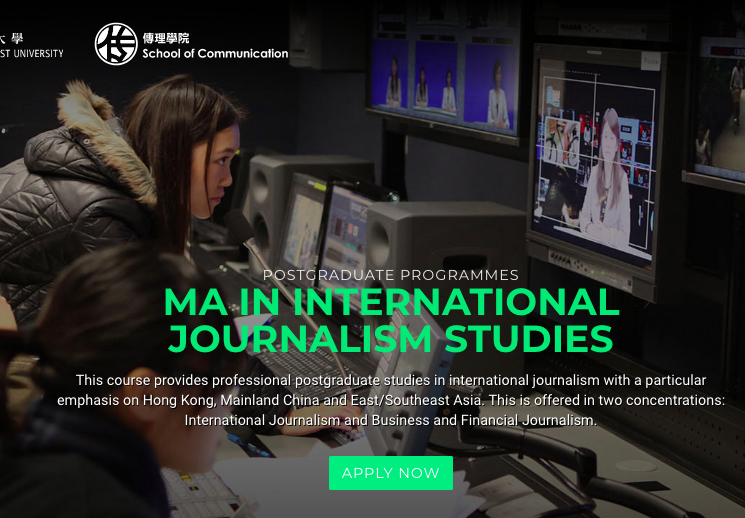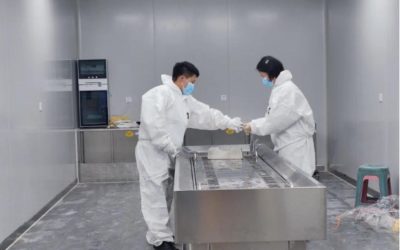 A young mortician in China provides "dignity for the dead and comfort to the living." By Yuan Xiaomai December 2022 Wu Cha (left) cleans a workbench with her colleague in Gucheng, Hubei province, July 2022. (Photo: Wu Cha) Wu Cha recalls being deeply shaken the first...
read more