45 days in a Wuhan hospital
Nurse cares for mental health of COVID-19 patients while coping with stress and long hours
On Feb. 17, the third day of operation for the Zhuankou Cabin Hospital in Wuhan, Nong Caifen begins her rounds. Her body is covered by a white biochemical protective suit under a white isolation gown, and her mouth and nose are hidden behind three surgical masks and a transparent face shield that protect eyes, nose and mouth.
With a writing pad in her arms, she walks slowly between wards, checking on patients. Everything is quiet. Nong can even hear her boots in their shoe covers sweeping across the ground, making a dull sound as she walks.
"Nurse Nong Caifen," a woman in bed K66 grabs Nong's hand and breaks the silence, calling out the name written on her gown.
The woman tells Nong she hasn't changed her clothes for 10 days. She wants to know if she can get new ones. On the neckline of the woman's light blue shirt, Nong sees dark yellow stains.
Nong explains how to have personal items brought to the cabin hospital. Then she writes down her social media QQ account number for the woman. "If your family can't bring you clothes, tell me before I come to work. I'll give you my own clothes," she says.
She turns to leave and the woman grabs Nong's hand, again. "Miss nurse, can we talk a little more?" Nong remembers her asking. Nong blinks to signal that she is smiling under her masks and sits down.
Wuhan, the capital of Hubei province, is a transportation hub in central China, home to 9 million registered inhabitants and 5 million migrants. It was the epicenter of COVID-19 that began at the end of 2019. At the end of April, the disease had infected 84,373 people and killed 4,643 in China, according to China's National Health Commission and media information.
Among the infections in China, 80% were in Hubei, the majority in Wuhan. Healthcare workers from all over China went to Wuhan to help with the crisis. Nong, 29, who works as a nurse in oncology at a hospital in Guangxi province 430 km away from Wuhan, signed up to go to the province in February.
Nong had never planned to be a nurse, instead choosing a different healthcare major, but she was enrolled in the nursing program by her university in the application process. She finds value in the job, she says, especially in the mental health care of cancer patients.
"When you see a cancer patient slowly losing hope, you will generate a negative emotion from your heart and anxiety that you can't do enough to help. It gives you a different perspective on life," she said.
Unlike cancer patients, COVID-19 patients tend to die in a hurry.
Some patients may have mild symptoms in the first days and sudden exacerbation later. The patient could quickly develop multiple organ failure and die if not treated in time, said Zhong Ming, deputy director of the Department of Critical Care Medicine of Shanghai Zhongshan Hospital, who worked in a hospital in Wuhan. He calls it an "inflammatory storm" — an infection in a patient that activates the body's immune cells causing them to become excessively damaged.
In the cabin hospital, Nong continues to talk with the woman in in bed K66. They discuss their ages and families. Nong tells her that she plans on getting married soon.
This makes Nong think about her boyfriend, He Xiaoming, a doctor in Nanning 303 hospital of the People's Liberation Army. They planned to get married on Feb. 14, Valentine's Day, but the epidemic forced them to postpone. Nong came to Wuhan alone.
The woman pulls Nong back to reality. In the cabin hospital, she, like 990 other patients, is fighting a life-or-death battle.
The woman suddenly bursts into a torrent of words, telling Nong about how she met her husband and how much she misses him. Nong listens carefully, staring into her eyes.
The woman takes out her cell phone to call her husband on WeChat. Nong leaves her to finish her rounds.
At 10:30 p.m., Nong finishes work and opens her locker to take out her phone. Whenever he exits the cabin, she posts a message in WeChat's Moments to indirectly report to her family and friends about her safety.
Nong has one more task today: to honor her promise to patient K66, she adds the woman as a friend on QQ. But just minutes later, Nong gets a message from her. She opens it worriedly, concerned something is wrong.
"Thank you, Miss nurse. You can come to me if you need help in the future. The young people in Wuhan are very passionate! We can help each other!" read the message.
"Okay, thank you!" Nong replies.
On the bus ride back to the hotel, Nong sits by the window, looking at the streets of Wuhan, lost in thought. It is late when she gets back to her hotel. As usual, she writes in her diary before going to sleep:
"It turns out a small action can bring so much help to the patients! They in the cabin look lively, but they are in fact under so much mental pressure!
"We medical staffs often say, 'sometimes we cure; often we help; always we comfort.' Today's event made me deeply reflect on the importance of psychological care. Should I focus more on the patient's psychological care next?"
A week later, Ouyang Tun, a mid-level manager and Nong's team leader, returns to his Wuhan hotel after a day's work. He hangs up his coat, sits down on the bed and rubs his shoulder. He picks up the phone to check messages.
He has a lot of messages to respond to: Family members asking about his safety; friends ask about the latest news in Wuhan; instructions from superiors; questions from team members. Ouyang seriously replies to every message.
One of the messages is from Nong asking if she can form a WeChat group to help patients in solving life problems.
"If it won't interrupt your work, then yes," Ouyang replies.
That night, he find himself, along with a few team members and dozens of patients from the cabin, pulled into a WeChat group.
"The purpose of this group is to allow patients to chat and relieve stress. At the same time, we can record the needs and difficulties of patients and help them out," Nong said.
Gao Wei is the first patient to post.  
Gao has been appointed one of several "captains" to help other patients. During mealtimes, for example, the captains get the meals from medical staff and then distribute them to patients. It is easier to manage nearly a thousand patients this way. The other patients seem to like him, and he gets along with everyone.
"@Nurse Nong Caifen, how long can I leave the cabin after I recover?"
Nong is doing yoga in her hotel room. Ouyang requires all of his team members to connect on WeChat video at 8 pm, if they aren't working, to do yoga together.
"@Gao Wei, you are in stable condition, but further observation is needed. And even if your nucleic acid test result is negative, the hospital cannot let you go now," Nong replies.
After ten minutes, Gao still hasn't replied.
"What's wrong? Are you all right?" Nong asks in the group. There is still no reply. She worries something happened.
The next day at work, Nong finds Gao.
"Gao Wei, I saw your message in the group last night."
Gao doesn't respond at first. Then he tells her he's worried about his family. His elderly parents are in another hospital and he doesn't know how they are doing. They don't have phones, he tells her.
"But even if you could get out, the Huoshenshan Hospital wouldn't let you in either," Nong says. Then she asks for his parents' names. She says she'll try to help.
At 11:30 pm, Nong is in her room writing in her diary for the day. It's a habit she's proud of. "Learn while you can," she says, adding that the writing helps her learn.
Then, her phone lights up. It's a friend request from Gao. She opens his WeChat Moments and flips down the timeline. Most of the recent photos were taken in the hospital. Earlier photos show a child playing near a coffee table, while a dog, a white Samoyed, looks intently at the toy in the child's hand. Nong continues to scroll down and sees flowers and plants appear.
Gao messages her to ask if she's found out about his parents. Not yet, she tells him.
Nong knows the feeling of caring for a family. Before signing up to come to Wuhan, she was terrified her parents would worry about her safety. After her parents expressed their support, she was relieved.
She asks Gao about his dog, and she tells him she has a white British shorthair named Snow. She describes him as a "naughty little friend."
In the days that follow, Nong asks her family to send photos and videos of Snow, and she shares them with Gao. Gao also shared with her the photos of his pet and family.
No word comes of his parents. Gao continues to wait.
Nong says she learns a lot from the cabin hospital, and she can also feel the impact of the enormous pressure on the medical staff. On the second day the cabin hospital was open, patients were brought in, but the hospital was not fully functioning. Nong was one of the first 50 medical workers to enter the new hospital.
Before entering, she checked her nails repeatedly, carefully washing her hands; she wrapped her hair in a surgical cap, put on a medical N95 mask and two surgical masks and pinched the nose clip several times to ensure tightness; she adjusted the goggles several times to make sure it was in place; she also pressed the protective suit's tape from top to bottom several times to ensure the air-tightness.
Just after midnight, they entered the cabin. The first step was to enter the disinfection room.
"Are you ready?" Nong remembers the man in front of her asking. He tells her they are using chlorine.
"The one with a harsh smell?" Nong asked. She is familiar with it from when she worked in the fever clinic in Nanning.
"Exactly. Don't cry later," she remembers him saying.
Nong opened the door to the disinfection room and stepped in. The pungent smell hit her face and penetrated the three masks. Although she was fully prepared, she was still choked by the smell. It was like being choked by seawater, she says. Nong's body resisted, and her lungs tried their best to blast out the "foreign body." But the more Nong resisted, the more she inhaled. She suddenly could not stand had to lean against the wall for support.
"On my first night shift, I disinfected more than 20 staff, spraying them with the chlorinated disinfectant. The air was full of the pungent, eye-stinging smell that I remember vividly," Wei Xuemei, who was on duty in the disinfection room at Wuhan Wuchang square Cabin Hospital, said.
After a rest, Nong started her duties. She takes care of patients, carefully observes the environment in the cabin and makes a record on the writing pad.
The cabin hospital was built in a gymnasium. When Nong started, the exhaust fans are not working, the air was stuffy and a cleaning system had not been arranged yet, Nong said. Patient garbage was in disorderly piles on the ground.
"It's easy to imagine why these patients are anxious. When the cabin was first built, many of its facilities were inadequate. Plus there are a lot of asymptomatic patients, some of whom think they are not sick and were sent here by mistake," Liang Fengfei, a nurse working at the Wuhan Wuchang square cabin hospital, recalled.
"There was occasional friction between patients, too. I've seen patients in the cabin arguing about the distribution of fruit. We went to break up the quarrel, and they quieted down for a while. I didn't expect someone to say it again in anger, and they started fighting again," Liang said.
In Nong's hospital, many patients reported itchy skin due to the dry weather. The government liaison officer immediately purchased a batch of hand cream to send to the patients, she said.
"We need to keep the patient emotionally stable in order to be more conducive to the treatment," Nong said.
At first, patients were stockpiling their government-issued medicine and supplies, such as the antiviral Lianhua Qingwen capsule, part of the government's free coronavirus treatment, Nong says. The patients would reduce the dose and hide the medicine for future use.
"Then we told them these drugs were freely provided by the government and paid by tax-payers and persuaded them not to take the public resources. Some patients gave up stockpiling at last," Nong said.
Back in the hospital, Nong continues to work, moving between beds with a trolley. Her energy is low, she is panting after working for less than one hour and her goggles are misted over. Nong knows she cannot wipe the mist with her hands as it will increase the risk of infection.
When she gets to Zone B, her vision blurs. She tries hard to breathe but with three masks, its take more effort than usual. Her legs go limp. She finds a corner in the cabin and squats against the wall to try and get more oxygen to her brain.
"I thought I would die at that time," Nong says.
"Are you okay?" Nong hears a voice, but cannot tell who is talking. She sees a man in white gown approaching.
"I can't breathe," Nong replies with all her strength.
Then she feels his touch. She hears the sound of friction between goggles and fingers. The man has adjusted the tightness of her goggles. It helps, and she just breathes for the new few minutes.
When she gets to her feet again, she recognizes the man in white. It is Cheng Fang, the leader of today's medical staff.
"To be honest, I was kind of regreting coming here. Why did I choose to suffer here rather than staying at home with no burden? Will I be able to hold on during the rest days working on the frontline? I hope time will tell," Nong writes in her diary that day.
On March 1, Nong is transferred to Union Hospital West to assist local medical staff.
Different from the Zhuankou Cabin Hospital, most of the patients admitted to Union Hospital West are critically ill, a much heavier workload or Nong. And the risk of infection is higher. Most of the medical staff here are from Wuhan and have been working since January. They need help.
"I was shocked when I first came to isolation wards of Union Hospital. I have never seen so many patients wearing various pipelines and connecting to ventilators before. The situation was more severe than in the cabin hospital," Nong said.
As of April 8, , at least 60 Chinese medical staff have died on the COVID-19 frontline, according to data provided by medlive.cn, a Chinese medical information website. In addition to coronavirus, some died from of cardiac arrest from overwork and fatigue.
March 5, 2020. Nong could not fall asleep. She probes for her phone somewhere in the bed sheets. With her eyes closed, she unlocks the phone through muscle memory. It's 2am and she can't remember how many nights she's suffered from insomnia.
Nong says she tries to beat the stress on her day-off. She calls her teammates to dance together and writes in her diary every day. One of her colleagues has a vlogs.
Turning off her phone, Nong cannot see anything in the dark. As Nong closes her eyes, she thinks about the news from a few days ago:- A nurse from Nanning fell into a coma at Union Hospital. When she was found five minutes later, her life was saved, but she is still unconscious.
"The nurse may have suffered irreversible brain damage because she missed the best timing for first-aid," said sources in a hospital in Nanning.
In bed, Nong keeps thinking about the hospital, the pipes and ventilators stuck into patients, the busy teammates wearing misted goggles and the suffocation she felt when first entered the cabin hospital. She also think of the patients she could not help.
Patient A43 was a petite grandmother in her seventies who had suffered from a stroke before. Nong saw her wrinkled skin with black spots when she first helped her bathe. It seemed she would fall apart any moment. After the stroke, the woman was unable to express herself clearly and she couldn't use a smartphone. She had no way to get in touch with her family and spent all day alone. Nong talked with her every chance she could.
Nong finally falls asleep. Like every workday, she gets up at 5 am and washes as quickly as possible. An armed police convoy is waiting to escort the team to the hospital.
"Did I close my door?" Nong thinks anxiously in the elevator. She calls her colleague through WeChat to check her door. She did.
At the hospital, Nong sends medicine to patients, checks their vital signs and does injections. She tries to gauge the mental state of her patients. But she feels low when she gets back to her room.
"Many medical staff fighting against the epidemic on the frontline are likely to feel powerless when faced with patients who are still in danger after their treatment," Luo Meixue, a psychiatrist in charge of the medical team, said. "This feeling gradually turns into the lack of self-confidence, then anxiety, and even mental illness."
Luo is in her office on March 23 when Nong comes in. Nong tells her about her experiences, her insomnia.
"We are not gods. We are not omnipotent. You need to accept the fact that some things are out of your capability. Try to do your best to help your patients but remember to do it within your limit," Luo tells her.
Nong writes in her diary that day.
"I know that helping patients would put pressure on myself. When I helped patients to ease their negative emotions, the unhappiness would be transmitted to me, so I need to find my colleagues to ease myself."
"However, not everyone would like to help me, support me, or understand me. Because different people have different ideas."
"But I am in the prime of my life. After being trained for so many years, I am bound to help others during the darkest time."
In April, after 45 days in Wuhan, Nong returns home to Nanning in Guanxi province. She is invited to speak at a symposium organized by the Communist Youth League.
"The nurse uniform and the people longing for life kept me going," Nong says in her speech. "The breath inside the biochemical protective suit, the prints on our faces, the drop of our sweat, and the encouragement we got, all were kept deep inside us. It was our perseverance that implied the power of youth when the whole country fought the epidemic together."
Nong is awarded with the honorary title "Youth of Guangxi" and given a medal.
"After the battle, we have broken the cocoon into butterflies and forged iron into steel," Nong adds.
At home, Nong takes off her coat and gets into her bed. The smell of the quilt is still familiar after her absence. Her mother has put a homemade dessert on her desk. Snow climbs onto Nong's bed and falls asleep beside her.
Nong and her fiancé have rescheduled their wedding for May 20, a date that sounds like "I love you" in Mandarin.
Nong stares at the dome light on the ceiling and think about the word Luo said to her in Wuhan: "We are not gods. We are not omnipotent."

We are not gods. We are not omnipotent.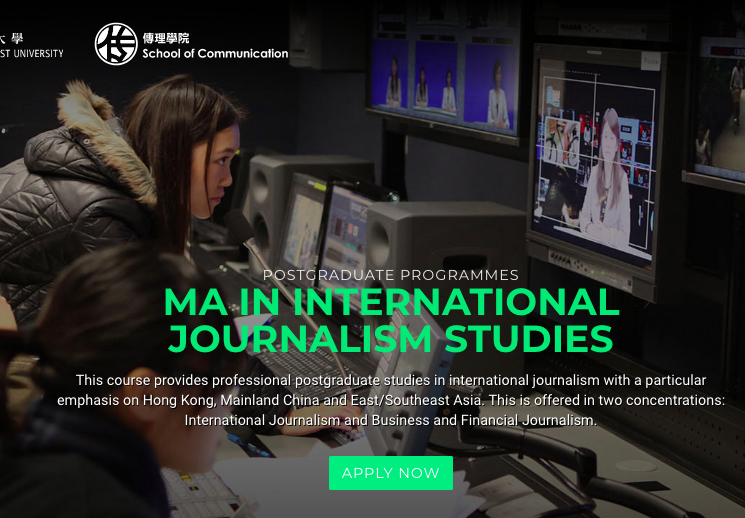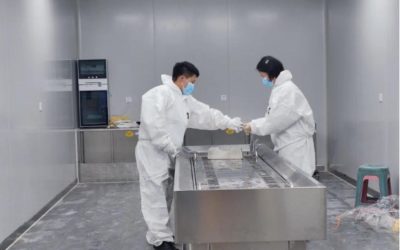 A young mortician in China provides "dignity for the dead and comfort to the living." By Yuan Xiaomai December 2022 Wu Cha (left) cleans a workbench with her colleague in Gucheng, Hubei province, July 2022. (Photo: Wu Cha) Wu Cha recalls being deeply shaken the first...
read more