People who travel long distances must eat oat noodles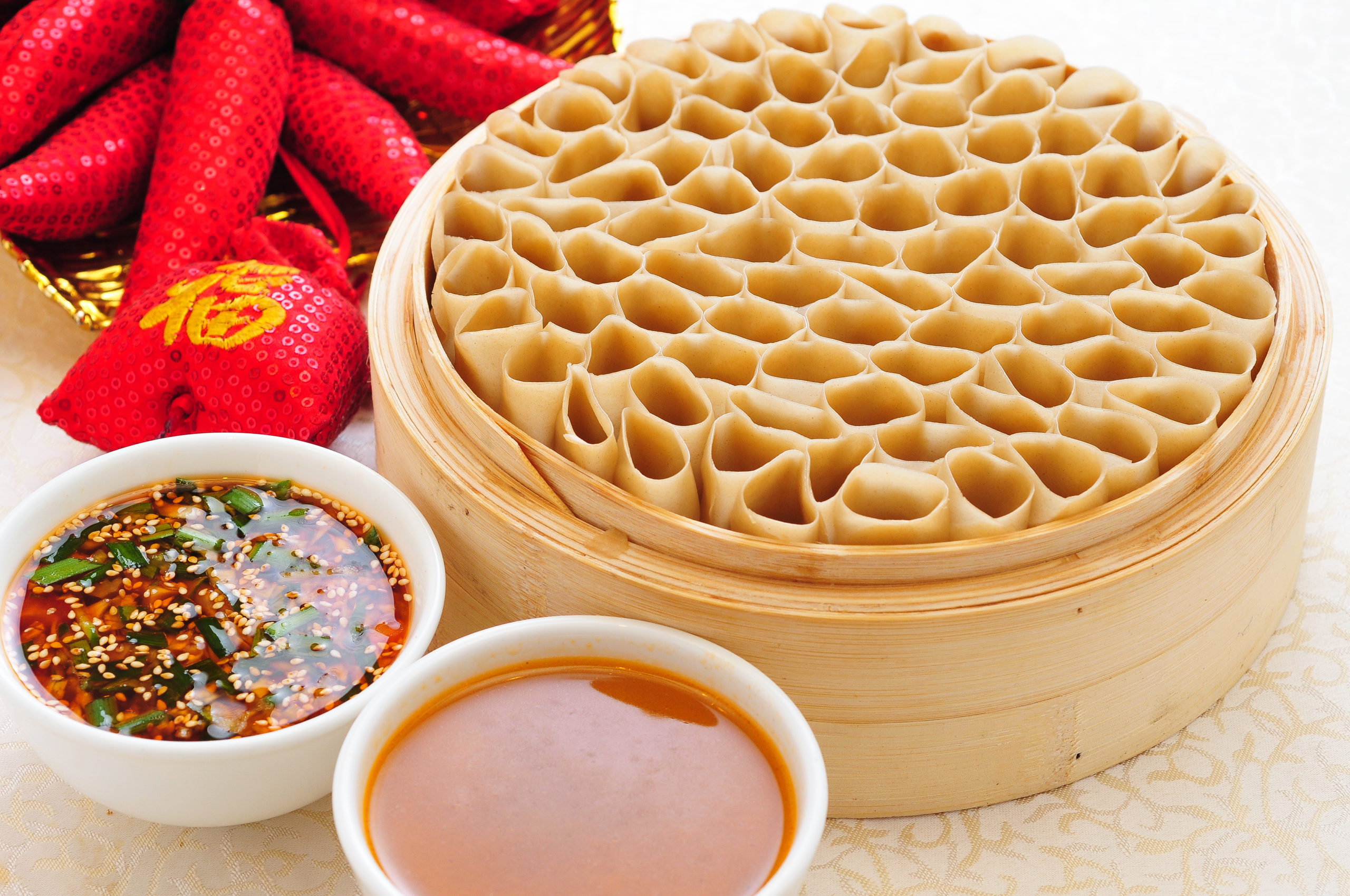 The last time I went to my grandma's old house was last July, before I was about to go study in Hong Kong. When my dad and I were sorting through her old things, we found an iron tool in the shape of a hay knife hidden under some newspapers. It wasn't a knife, but a tool that uses the principle of leverage to press out oat noodles. My grandparents had moved to an apartment in the center of the city more than 10 years ago, and they had left this big guy behind.
Without that tool, my grandma has had to make oat noodles by hand. An hour of kneading dough for noodles is a waste of time in my opinion. But my grandma still makes them twice a week.
Some people in Northwest China, particularly of my grandparents' generation, have kept the habit of eating naked oat flour. It's cheaper than wheat flour, and it's easier to feel full. Now, people eat whole grains to keep healthy and though my grandma's wheat flour bag is never empty, she still prefers naked oat noodles.
Since primary school, I have spent every vacation at my grandparents' home. I still remember my grandmother's words, "People who travel long distances must have a meal of oat noodles at home before leaving. This is our custom." So the last meal I ate at my grandparents' home before heading to Hong Kong was oat noodles.
I realized that my grandmother was the only person in the family who knew how to make oat noodles, and I wouldn't be able to eat it for next year. So, I decided to learn how to make oat noodles with her.
That was the first time I'd taken a close look at her kitchen. Cucumbers, radishes and mushrooms, the ingredients for the soup base, were soaking in the sink. I'd been standing there for a few minutes looking at the huge iron basin on the black marble countertop. We would knead dough in that big basin.
"What are we waiting for?" I asked.
"Waiting for the water to boil." She poured a large bowl of naked oat flour into the basin.
I learned that kneading the dough and pouring in the boiling water should be done at the same time to prevent the dough from becoming too mealy or too tough. It is the most critical step, because the water temperature, amount and even the speed of mixing can affect whether the dough will form or not. But while stirring the flour, I had to take out my hand from time to time and shake it to relieve the pain.
"You can't stop, the dough will become mealy," said my grandma.
She took over before I ruined it. I just watched from the sidelines.
Oat noodles have different shapes with different names. There are two basic shapes: One is the ordinary ramen shape, called "yu yu.'" The other is a thumb-shaped hollow noodle, called "wo wo," that looks a little like Italian rigatoni. In addition, there are noodles shaped like willow leaves, little finger-sized ones with potato strips in the middle and roll-shaped noodles with a layer of leeks in it.
A friend of mine from another city once had a dinner table discussion with me over the name of the ramen-like oat noodle, and we disagreed with each other. The fact is their names vary by regional dialect.
Yu yu cannot be pulled like ramen noodles because with little gluten, naked oat dough has no toughness. My grandma kneaded a small ball of dough into noodles with the palm of her hand on the wooden cutting board. Several long noodles are curled in an S shape and placed in a three-tiered steamer that stands on the pot of boiling water. The kitchen window was gradually covered with steam. Summers in the Northwest are dry, and the brief damp heat in the kitchen was washed away by a dry heat wave when my grandma opened the window.
While the noodles steamed, my grandma started preparing the soup base. I tried to talk to her by reminiscing about my high school days. When my high school math teacher found out my grandma could make naked oat noodles, he told me there was no need to pay his extracurricular tutoring fees. But if I could bring him a lunch every Thursday at noon when we have class—my grandma's oat noodles—he would appreciate it.
"Sounds like I saved your math grade," she said and laughed.
After frying the lamb, mushrooms and other vegetables, she added water to the pot and waited for it to boil. She wiped the grease stains on the stove with a rag, but the grease stains were still there.
At the dining table, we sandwiched steaming naked oat noodles into our bowls with the mutton and mushroom soup. I knew I had failed my cooking class, so I told my grandma that I would come back to study cooking with her after graduation.
"You better do this. It's already time for you to learn to cook," she said.
 "Besides, I don't want to take my recipes to the grave."

I realized that my grandmother was the only person in the family who knew how to make oat noodles.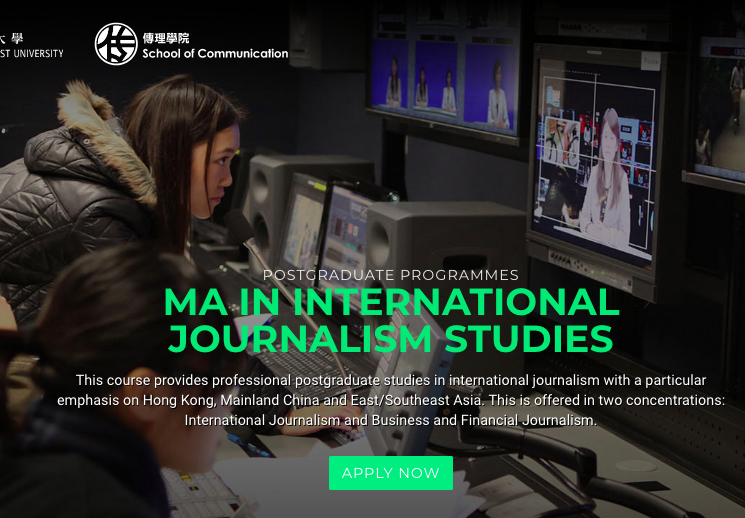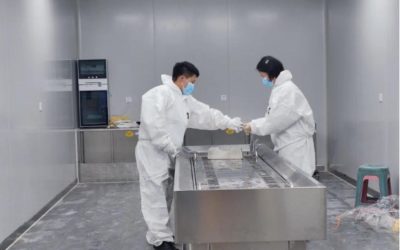 A young mortician in China provides "dignity for the dead and comfort to the living." By Yuan Xiaomai December 2022 Wu Cha (left) cleans a workbench with her colleague in Gucheng, Hubei province, July 2022. (Photo: Wu Cha) Wu Cha recalls being deeply shaken the first...
read more