Homebound students try to navigate China's shifting entry policies
Some overseas students have COVID-19 tests rejected by the Chinese embassy, leaving them unable to board flights to China
Gan Lin felt a surge of anxiety when an unexpected red QR code popped up on her phone. 
The Chinese Consulate had rejected her negative COVID-19 test results, both the PCR and IgM antibody tests, saying that the lab she used wasn't qualified.
Gan, 19 and a Chinese international student in the US, was expecting a green code, which was required to board her flight home to Shanghai the next day.
She made the two hour trip from Perdue University to Chicago to find a new lab that could get her the results rapidly. "Will I be able to go home?" she thought over and over.
When the pandemic started, Gan chose to stay in the US rather than return to China and cope with the 14 hour time difference for her online classes.
But as the semester ends in many Western countries, Gan is part of the mass exodus from overseas campuses making the journey back to China. However, the country's tightened entry policy that took effect on Nov. 6 has flustered eager returnees as requirements for pre-flight COVID-19 testing became more elaborate and ticket prices soar for the dwindling number of flights.
Previously, China-bound passengers had to submit results for only a conventional PCR test taken 72 hours before boarding and, upon landing, head to a predesignated hotel for a mandatory 14-day quarantine. Now, the test time window is 48 hours, and two more items have joined the requirement list: a negative IgM antibody test and a green QR code issued by Chinese embassies after test approval.
A PCR test collect a nose or throat swab for testing, and a negative result shows that there is an active infection. The second test requires a blood sample to look for IgM, the first type of antibody roused to fight off infections, and a negative results means the person being tested has either never been exposed to the virus that causes COVID-19 or has recovered after being infected.
With the pandemic having turned a corner in China, inbound long-haul travellers are now the primary target of public health interventions. The authorities are concerned that infected passengers with pathogens might slip through the diagnostic cracks, as the false negatives rate on PCR tests is estimated to be anywhere from 20% to 50%, according to China's health commission.
"None of the existing test methods can be 100 percent accurate at the moment," said Wang Wenbin, spokesperson for China's Foreign Ministry at a press conference on Nov. 6. "The passengers' test results can be a lot more accurate if the test methods are combined." 
"I understand the purpose of the dual testing, but the time is quite strict," said Li Yuwen, 22, who just finished college in Canada. 
To catch her flight on Nov.7, the very first in Toronto that was subject to the new boarding policy, Li desperately hunted for a facility to get the IgM antibody test.
"Getting a PCR test is not difficult in Canada, but getting an antibody test is," said Li in a phone interview.
Before finding a Chinese-run clinic to do the IgM test, Li was deeply frustrated that several organizations she contacted that were qualified to do the test were unable to return results within 48 hours.
While eventually Li was allowed to board her flight with her negative test results, others trying to get on the same plane had no luck returning home as they didn't have the proper paperwork, said Li.
Even those with negative results for the dual testing may be denied boarding. Embassy officials will not issue a green QR code to a passenger if the person's test report does not clearly state the method of testing, or if the test report is issued by a laboratory facility that the Chinese Embassy considers unqualified.
So far three laboratories have been blacklisted by the Chinese Embassy in the UK because some travellers with negative test results issued by these facilities have tested positive upon arrival in China.
"China's embassy (in the US) does not identify which institutions are qualified and which are not," said Gan Lin.
Previously, to avoid cross-contamination while waiting in crowded line for testing, Gan paid US$800 (HK$6,202) for an in-home testing service with a nurse outfitted with a mask and face shield collecting samples at her home. A negative lab report was emailed to her within 24 hours.
"I was so confused why the lab I got tested was deemed unqualified. The embassy just told me to find another one to get tested," she said.
Another issue that came with the new policy is the dwindling flights options. According to the new policy, those with connecting flights en route to China should repeat the two tests in their transit country. As testing is not widely available at most airports, taking a transit flight is a de facto dead end to passengers. 
In early October, Fan Liziying, a 23-year-old fresh graduate in London, started to plan her return trip. She bought a one-way Finnair ticket for around 2,000 yuan (HK$2,401) for an early December flight that would take her through Helsinki before reaching Shanghai.
"I was happy then to buy a ticket so cheaply," said Fan in a phone interview. "But the new policy leaves me no choice but to secure a much more expensive ticket for a direct flight that could ensure me returning home."
Finally, she paid about 11,000 yuan (HK$13,207) for a mid-December one-way non-stop trip from London to Shanghai.
For Lei Lei, a 22-year-old student who went up to Russia's Saint Petersburg State University on a scholarship, drastic reduction in flights and soaring prices has left her trapped without a way home.
To return home and renew her student visa, Lei started to look at flights in June but has so far been unable to find an affordable route home.
"Going back home means paying ten times the regular ticket price and also spending a large sum for mandatory quarantine. It would cost me 20,000 yuan (HK$24,014) at least. That's far beyond what I could afford," said Lei in a phone interview. 
Lei said she was discouraged by the aftermath of the recent policies and decided to stay in St. Petersburg, a city that faces a new spike in infections. "Now, the only thing I can do is to coop up in the dorm and wait for the pandemic to subside. Perhaps next summer, I can afford a ticket home," she said. 
"Although China doesn't openly shut the door on our overseas students, it has capped the number of flights to the country and set strict testing rules to the same effect," said He Fanchen, a 23-year-old student in Aachen, Germany.
"I feel like I am not welcome to my country," said He.
When Gan Lin located a new lab in Chicago, it was around 8.30 at night, less than 13 hours before her flight took off. She paid 750 dollar (HK$5,814) for two expedited tests and obtained the negative test reports in the early hours of the morning.
Two hours before the departure of China-bound flights, Gan finally secured the needed green code.
Feeling a great weight off her shoulders, Gan waved goodbye to the US and embarked on a return trip home for which she paid almost three times the normal price.
"I was still in huge shock that I couldn't fall asleep even on the plane," said Gan. 

I feel like I am not welcome to my country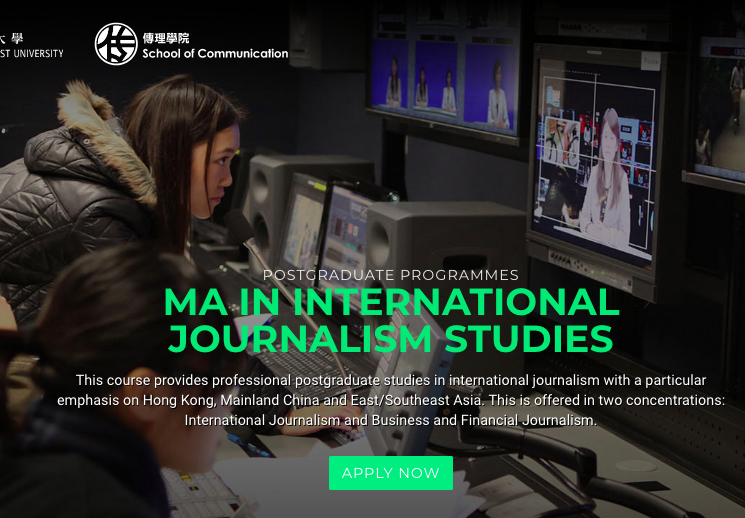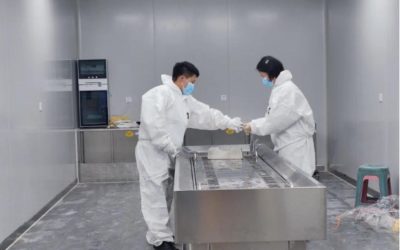 A young mortician in China provides "dignity for the dead and comfort to the living." By Yuan Xiaomai December 2022 Wu Cha (left) cleans a workbench with her colleague in Gucheng, Hubei province, July 2022. (Photo: Wu Cha) Wu Cha recalls being deeply shaken the first...
read more