Former child worker in China wants to give her children better future
Her family battling poverty, she dropped out of school at 13 to work in shoe factory
Fu Zhou-Fu Fang dropped out of school and started working in a shoe factory when she was 13. Starting at 8am, every day she worked a 14-hour shift, returning to her six-person dormitory exhausted. She did this for nine years.
"It was a decision I made myself. I was all about making money," Fu said.
Fu, who is now 34, is one of thousands of former child laborers in China. And though she said she has long accepted the experience, moved on and had a family, it continues to shape her life.
China has made significant progress in recent years in addressing child labor issues, but it was and continues to be a problem, according to the non-governmental organization China Labour Bulletin.
When Fu was a child, the failings of the rural school system were the primary cause of high dropout rates that in turn created a regular supply of underage workers, reported China Labour Bulletin. In 2006, they estimated between 30 and 40 percent of rural middle school students left school.
Fu was born in a village of around 500 people in Jiangxi province. Her mother took care of her and her younger brother and sister while her father worked in another town mixing cement at the construction sites.
In 1999, Fu dropped out of school in the second semester of fifth grade, even though her mother tried to make her stay , she said. School wasn't compulsory, and her family was struggling with poverty.  The 500 yuan (HK$593) tuition fee every semester tested the budget of the family that lived on around 4,000 yuan (HK$4,750) a year.
China's nine-year compulsory education system, which stipulates that school-age children must complete their junior secondary education, came into force on Sep.1, 2006. It also ensured that students get free education and free textbooks.
When Fu dropped out, a relative took her to the shoe factory in Guangzhou. Holding a borrowed identity card of an adult, Fu was able to get a job through an acquaintance at the factory.
Less than 1.5 meters tall, Fu was the youngest worker at the factory, which employed thousands of people, Fu said.
"I was a little surprised by the loose management," Fu said. "The work was really tiring, which may be one of the reasons why I am only 1.5 meters tall as an adult, but I was really happy for making the money."
Over her nine years at the factory, Fu's wages increased from 200 yuan (HK$237) to about 5,000  yuan (HK$5,937) a month, more than her family's yearly income.
When she was 22, she returned to Jiangxi and paid to move her family from the village to a nearby town, where she bought a more than 1,000 sq foot house with the money she had saved.
The next year Fu moved to Fuzhou in neighboring Fujian province to look for work. But her lack of education meant she wasn't eligible for many jobs. First, she worked as a distribution clerk for Hema, an offline retail story owned by Alibaba Group. Then a relative helped her get a job as a clerk in a property management office. The job had regular working hours and paid well, but she quit because she didn't know how to use the computers, she said.
Fu once slept on the roof of her building because her landlord would not renew her lease, she said. It started raining in the middle of the night, so she curled up in the corridor. Half asleep, she listened to "the wonderful sound of the rain."
"My life has been a bit difficult, "Fu said. "Fortunately I'm an optimistic person."
Eventually she got a job selling washing products at Yonghui Supermarket.
"She is very serious and works very hard. I can always see her smiling at customers," said Wu Youqiong, one of Fu's colleagues.
At 24, Fu married a man she met on a blind date. Now, she is a mother of two and continues to fight for the future of her family.
"I had come to terms with my past, but I don't want my children to go through what I went through, "Fu said.

My life has been a bit difficult. Fortunately I'm an optimistic person.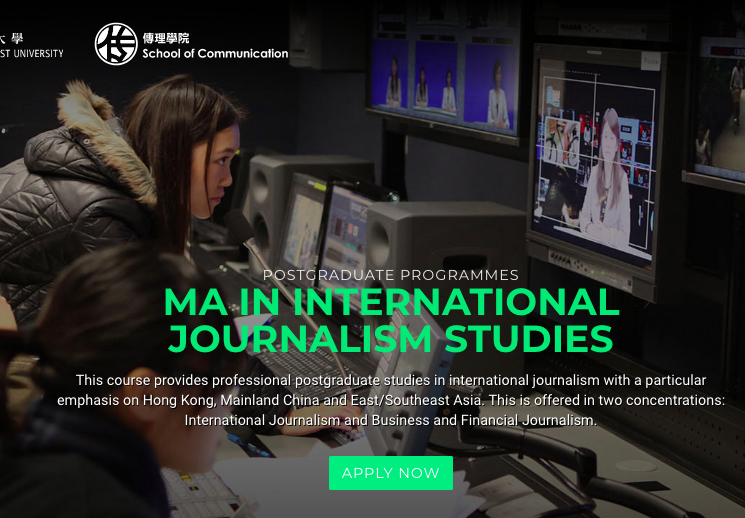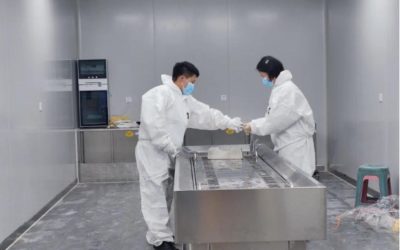 A young mortician in China provides "dignity for the dead and comfort to the living." By Yuan Xiaomai December 2022 Wu Cha (left) cleans a workbench with her colleague in Gucheng, Hubei province, July 2022. (Photo: Wu Cha) Wu Cha recalls being deeply shaken the first...
read more