Hong Kong's graduating mainland Chinese students ponder job future in Hong Kong
After a tough school year, many of city's mainland students return home; some still want to stay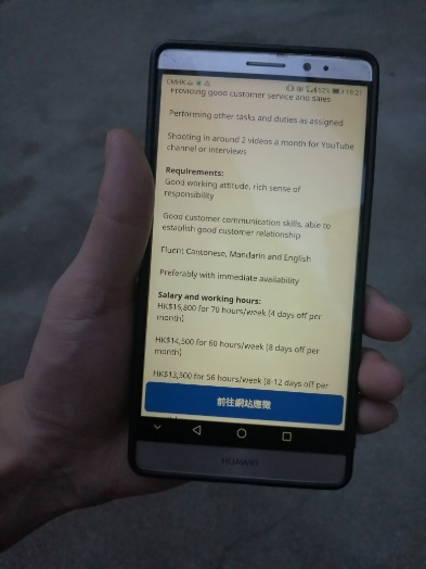 A fresh graduate shows a Hong Kong job advertisement requiring Cantonese, Mandarin and English languages.
Most of his mainland classmates have already gone home, but 29-year-old Zhang Yi is not giving up. To leave Hong Kong and move back to his hometown would be to admit defeat.
"Getting a work visa was the main point of coming to Hong Kong," Zhang said.
Zhang, who is about to graduate with a master's degree in economics, heard great things about Hong Kong from a friend, who had moved here to start a business several years prior.
Things didn't go as planned. After universities suspended face-to-face classes, first because of anti-government protests in November and then coronavirus, Zhang found online learning a poor substitute.
Now, Zhang sends out his CV every day, but he's worried that his inability to speak Cantonese and what he describes as "growing anti-mainland sentiment" will keep him from getting a job. He's also concerned the political protests will begin anew.
"I feel like this was the worst possible year for me to come here," Zhang said. "Before I came here, I wanted to get a high-profile job. Now, I'll be happy with anything."
More than 12,000 mainland Chinese students study in Hong Kong universities, according to University Grants Committee data, many in one-year post-graduate programs. For these students graduating now, it means they did most of their studies online.
"I was excited about coming to Hong Kong, making new friends and participating in university activities," said Jericho Li Wenchi, 35, who has just finished a master's degree in communication. "I am bummed and disappointed. This one-year study is about to finish before I could truly immerse myself in campus life."
Many students, like Zhang, came to Hong Kong hoping to find a job in the city after graduation. Hong Kong's job market has always been competitive, but with the current economy, many fresh graduates are struggling to find employment.
Hong Kong is facing its first recession since the 2009 financial crisis after anti-government protests and trade tariffs took a toll on the economy. Now, with the pandemic, real GDP growth for 2020 is forecasted to be -4% to -7%, according to the International Monetary Fund.
The unemployment rate in Hong Kong is also projected to rise to almost 4.5% by the end of the year, compared to 3% in 2019, according to the IMF.

"The job choices are narrowing down for people from mainland China," said Fang Zijing, 23, who studies at Hong Kong Baptist University. "Some companies have a political stance. And it's more difficult for those who can't speak Cantonese fluently."
Fang, a soon-to-be journalism graduate, is one of the few people in her class who decided not to go back to the mainland. "Many of my friends believe that as mainland Chinese students, their safety is threatened because of the protests," she said.
"Hong Kong has more opportunities than mainland China," Fang said. "It offers more equal chances, as in mainland China many jobs rely on connections. Without protests, it's a beautiful and diverse city."
"We're the unluckiest group of students ever," said 23-year-old He Xinyi, describing the last academic year as "terrible."
He, who studies at Lingnan University, returned to Shenzhen when it became obvious that on-campus classes would not resume in the spring.
"A few years ago, there might've been more opportunities. But now many people in HK have a great hostility towards the mainland Chinese…and the living costs are too high," she said.
Now, He is worried her degree will be looked down on by mainland Chinese companies or not recognized at all.
She doesn't regret coming to Hong Kong, but also doesn't regret leaving. "The universities here are much better than my undergraduate school. But the future development of Shenzhen will be as good or even better than that of Hong Kong."
Luis Schoeberl from the United Nations' European Commission, said the best option for fresh graduates worldwide is to delay their entry to the job market.
"Better go on studying if you can," Schoeberl said in an email interview.
Thirty-year-old Lewis Gong Shaoyang from Lingnan University plans to do just that. He heard from a friendly professor that there'd be less competition for PhD programmes this year due to the protests.
"Many people [from mainland China] ended up not applying because they were afraid for their safety," Gong said.
Gong hasn't heard back about his application yet and is also applying for jobs. He's worried that companies might favor Cantonese-speaking locals over mainland Chinese students.
"I don't really like the online classes, but I'd have still chosen to study here," Gong said. "The protests were stressful, the economy is bad, but the life prospects are much better."

We're the unluckiest group of students ever.


The protests were stressful, the economy is bad, but the life prospects are much better.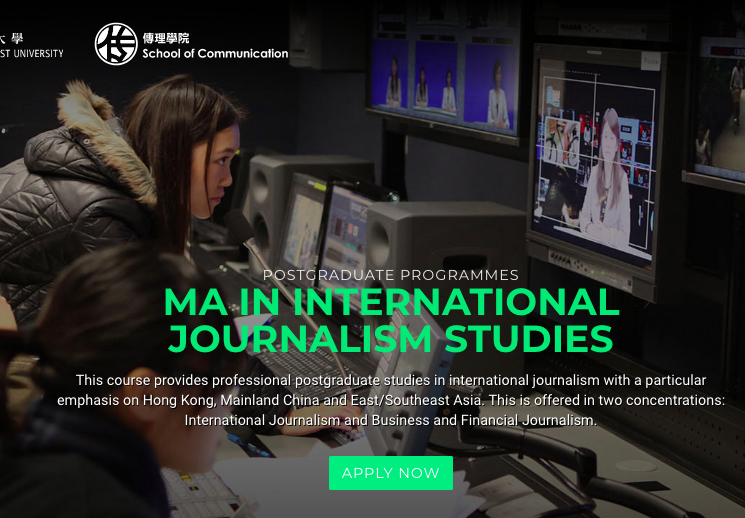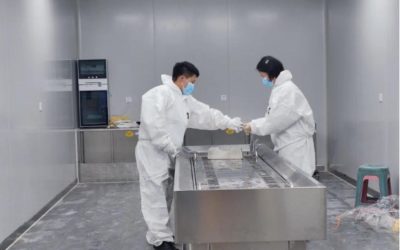 A young mortician in China provides "dignity for the dead and comfort to the living." By Yuan Xiaomai December 2022 Wu Cha (left) cleans a workbench with her colleague in Gucheng, Hubei province, July 2022. (Photo: Wu Cha) Wu Cha recalls being deeply shaken the first...
read more