China's food delivery drivers ride the gig economy wave
The ever-growing army lures workers away from factories and small businesses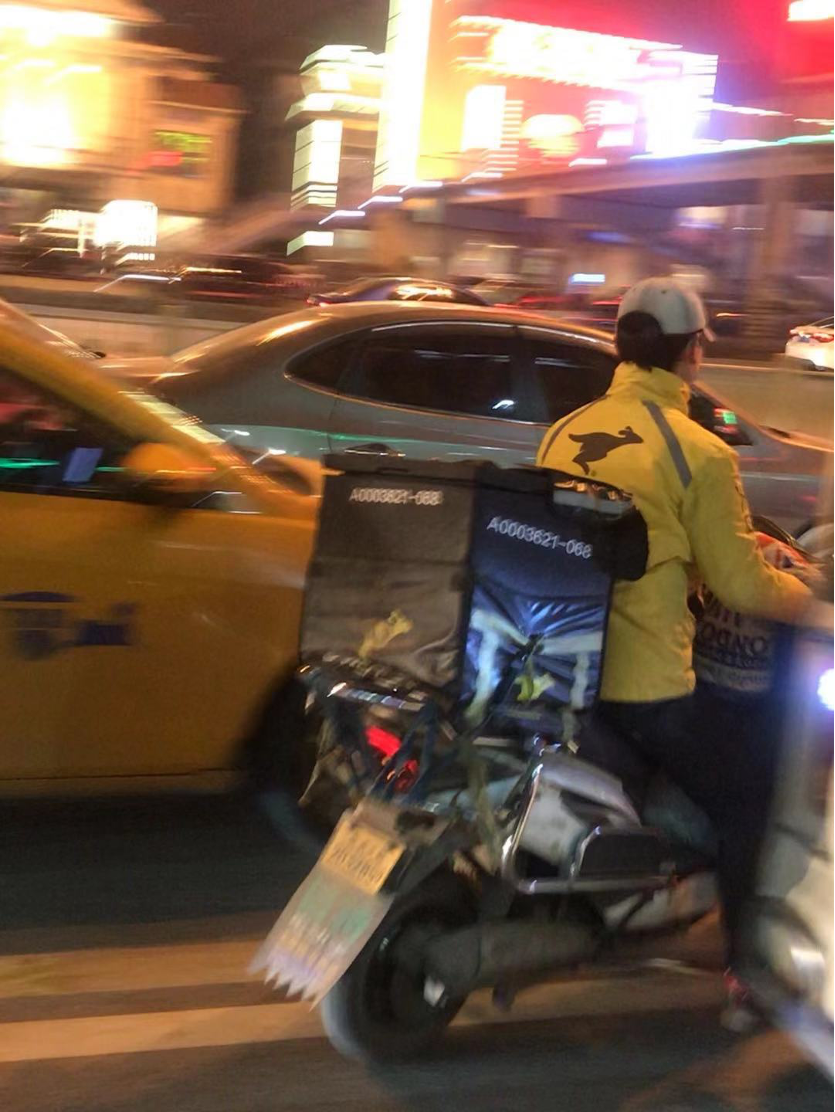 Meituan driver Mei Qing , 35, rushes to deliver food in Xi'an on Dec. 3.
Clad in distinguishable yellow uniforms and helmets and glued to phones while zigzagging through the streets, food delivery drivers like Peng Wei are becoming a fixture in China's cities.
The ever-growing army is riding the wave of China's gig economy. The rapidly expanding delivery industry is luring part-time workers away from factories in wealthy coastal regions, the job of choice for rural youths over the past 30 years. This year the boom of food delivery during Covid-19 has put 7 million riders under the spotlight.
About 1.386 million new riders joined food delivery giant Meituan by July 2019, a 16.4% increase from last year, according to Meituan. Of the new riders,  35% are factory workers and 31% small business owners
"For me it's just a transitional job," said Peng, 28, a Meituan rider based in Xi'an.
Peng worked in a garment factory before the coronavirus hit. Then foreign orders started drying up and his salary was slashed in half. Drawn by a higher salary, he rented an electric scooter and joined Meituan.
"In the factory, you have to work over time to earn enough," said Peng. "It's also boring and sometimes depressing, having to do repetitive work every day."
Peng considers his workload to be mid-range. He works from 10am to 10pm every day, delivering 20 to 30 orders on average. This earns him between 5,000 to 6,000 yuan per month which he said was achievable for most riders in his station provided they do not take too much time off.
To many, food delivery is considered an entry-level, low-skilled job. But it requires more than just physical labor. During peak hours, riders may have to deliver up to eight orders within an hour. Planning an efficient route to avoid late delivery and customer complaints is not easy for newbies.
Sun Renqiang, 30, a delivery driver in neighbouring Sichuan province, injured his brain in a construction site accident. He joined Meituan in hopes of earning some "save-up-for-a-house" money but found himself barely making ends meet.
"I can't remember the routes, my brain is overwhelmed by more than three orders," he said, eyes dull. At 3 pm, while several riders gathered around a milk tea shop engaging in small talk, Sun sat alone by his scooter.
"Last month a bad review cost me a 500 yuan pay cut, so I earned less than 2,000 yuan. I am totally disillusioned. This job is not for me," Sun said and sighed.
Drivers face tough deadlines which makes safe driving virtually impossible, yet the average time limit for each delivery order has been shortened 10 minutes in the last three years thanks to the platforms' evolving algorithm. Drivers have to get their own insurance, and are subject to penalties of all kinds, which dent their earnings.
Hundreds of delivery drivers have died on the roads. One online article said police statistics show that in Shanghai, one delivery driver dies every 2.5 days.
Critics say as the two competing industry giants Meituan and Ele.me monetize their business, it's the riders who are paying the price.
"It is hard-earned money, but at least I am satisfied with the rewards," said Mei Qing, a mild-mannered Meituan rider, 35. Mei works an extra four hours more than the average rider and says he keeps himself on his toes throughout the day. His earnings range from 6,000 yuan to 8,000 yuan. Sometimes an extra bonus for fulfilling a certain amount of orders adds up to a total of more than 10,000 yuan.
The system doesn't treat everyone equally in allocating orders, said Mei, explaining that it has to do with the rider's record of on-time deliveries, customer reviews, working hours and other factors. "Even during off-peak hours, I hang around in major business districts to leave some footprints on the map. It increases my chance of getting more orders," he said.
The demand for speed is constant. Meituan has been broadening its offerings in recent months, delivering everything from Huawei phones to household products. Other tech firms have also scrambled for a slice of the  pie. One of China's largest delivery companies SF express has broken into the industry with its newly established Fengshi platform, which targets business clients buying in bulk, filling a hole in the corporate catering scene.
A report released by The Ministry of Human Resources and Social Security in August estimated that the online delivery sector will altogether employ 30 million workers in the next five years.
Hitting its 7th anniversary, Meituan is rolling out a "Same Boat Plan" on November 26, according to report from senior vice president Wang Puzhong, to improve job safety and career development for riders. But the extent to which platforms are held accountable for rider safety, will eventually come down to  employment-related legislation, experts say.
For the time being, though, China's will continue embracing the occupation.
"What I hope most is they can increase the payment per order," said Mei. "I need to make a living, and there is no easy job in the world, after all."
Mei puts on his face mask, adjusts his helmet strap and drives into the city's night traffic.

I am totally disillusioned. This job is not for me.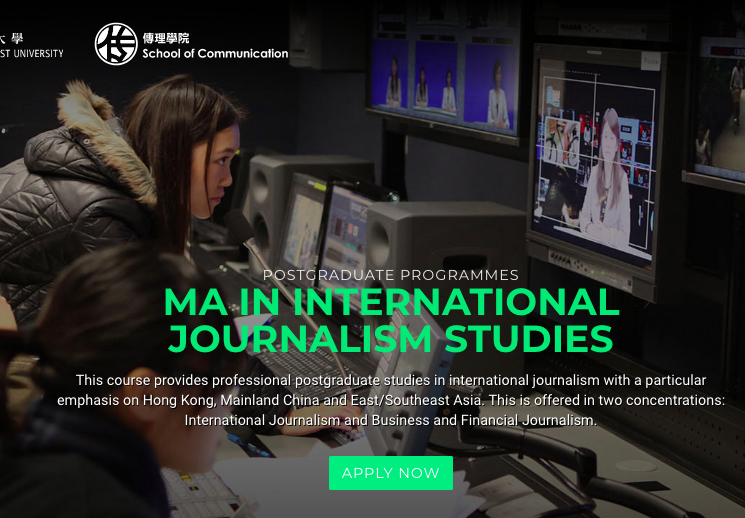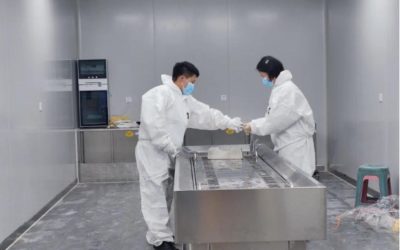 A young mortician in China provides "dignity for the dead and comfort to the living." By Yuan Xiaomai December 2022 Wu Cha (left) cleans a workbench with her colleague in Gucheng, Hubei province, July 2022. (Photo: Wu Cha) Wu Cha recalls being deeply shaken the first...
read more