Overworked Chinese grassroots government workers struggle with COVID-19 stress
Administrator spends two anxious nights in self-quarantine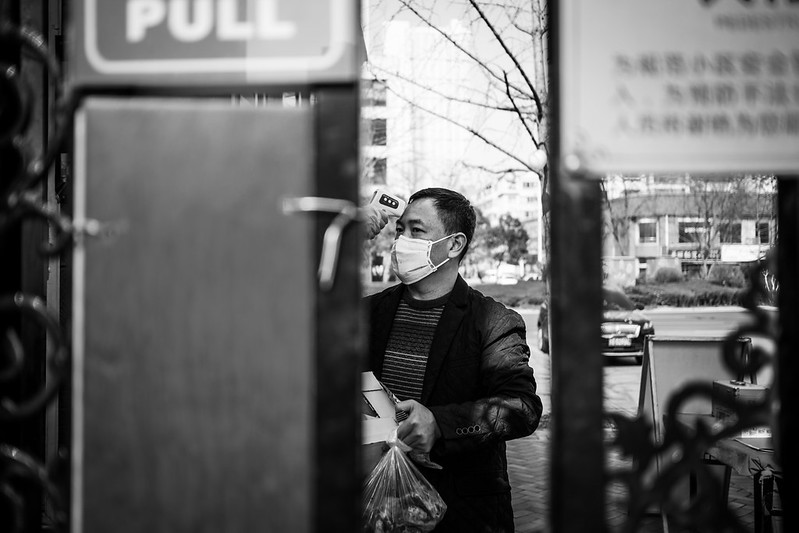 A man gets his temperature taken in Qingdao, China. (Source: Gauthier Delecroix)
During Wu Huaxian's self-isolation, she dreamed of the dark hallway of the local hospital. In her dream, she is infected with coronavirus and put on a single bed in the hallway of the hospital. The hallway is gloomy and wet. She keeps coughing but no one comes.
Wu, 51, lives in Jingning, a county in the southwest of Zhejiang with about 17,000 people. She works in a local residential community institution, the lowest level of government administration in Chinese cities and counties. Her daily work involves collecting demographic statistics and arranging public financial assistance.
In China's battle against coronavirus, grassroots workers in Chinese political system, like Wu, have played an important role in controlling the outbreak of coronavirus, most of whom have little experience with medical work. They were responsible for basic work in this battle and one of their tasks was to check the identity of people coming from outside and take their temperatures in the checkpoints set in all the entries of cities and counties.
Wu started to work in one of the checkpoints on Jan. 25, the third day of Chinese New Year, in China's national holiday. In the first three days, dozens of people passed by the checkpoint and none of them had any abnormal temperature or other suspicious symptoms.
In the evening of Jan. 28, a family came to the checkpoint where Wu was on duty and the daughter in this family had a fever.
This was the first time Wu encountered someone from outside having a fever, and this family came from Wenzhou, a nearby city, which was the worst-affected region in Zhejiang with 60 confirmed cases.
Wu believed it was highly possible that this girl was infected and started to worry, not only about the girl, but also about herself, as she was the one responsible to drive this girl to hospital.
It took Wu ten minutes to get to the hospital. "The ten minutes is the longest time in my life," Wu said.
 "On TV, medical professionals wrapped themselves like a rice dumpling with all kinds of equipment when they transported some suspected cases, but I only had a face mask," she said.
For better protection, Wu opened all windows of the car. The temperature outside was around 3 degrees Celsius.
Arriving at the hospital, the doctor told Wu it would take about two days to confirm whether the girl was infected. Wu decided to isolate herself, although the doctor told her the probability she was infected by the girl was very low.
On Jan. 28, four days after Chinese New Year, there were 132 deaths and nearly 6000 confirmed cases in China, according to Chinese authorities.
Wu hoped to quarantine herself in the local quarantine spot, a hotel, where the cost would be covered by the government, but she was rejected as it only opened to people who had direct contact with infected persons or with travel history to Hubei in 14 days.
Besides, she had to work The Local community institution was understaffed.
After long consideration, she decided to isolate herself only from her family. She planned to sleep at office, have meals outside and do work as usual.
When Wu arrived at her office, the first thing she did was wash her hands four times with two different kinds of hand sanitizers in the bathroom of her office.
Lying on the couch, filled with mental images of ventilators and hospital beds, she hardly slept. Every time she woke up, she took a deep breath to check if there was any pain in her chest or throat.
The next day, Wu worked as usual. She visited hundreds of families to track suspected cases. "I was unnerved when I visited those families as I might infect other people," Wu said. "But we are understaffed. I have no choice."
The second night Wu received a message from the girl saying her first test result was negative and her fever had reduced. Her second result would come out the next day.
Wu felt relieved and called her son, Yang Bin, to tell him the news.
Yang had just come home from Shanghai. Wu hadn't seen her son for nearly nine months. They had planned for a big celebration for the Spring festival but now, with the restrictions on gatherings and Wu's long work hours, the plan had changed. Presents were left unopened.
During the phonecall, first, both Wu and Yang rejoiced, talking about their work and coronavirus. But, when Wu brought up the topic of Yang finding a girlfriend and getting married, her son became restless and hung up.
Wu was left with the silence of night. All the trouble, the presents undelivered, the food uncooked, the marriage of her son, came to her mind. "Stupid coronavirus. That's all its fault," Wu said.

On TV, medical professionals wrapped themselves like a rice dumpling with all kinds of equipment when they transported some suspected cases, but I only had a face mask.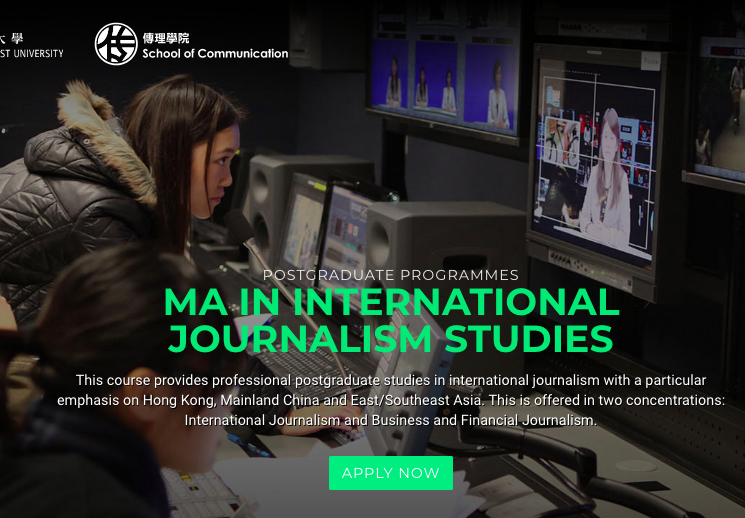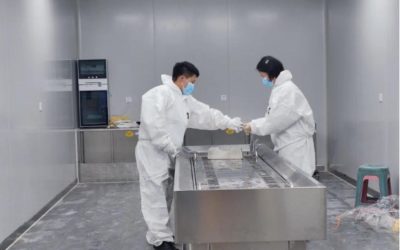 A young mortician in China provides "dignity for the dead and comfort to the living." By Yuan Xiaomai December 2022 Wu Cha (left) cleans a workbench with her colleague in Gucheng, Hubei province, July 2022. (Photo: Wu Cha) Wu Cha recalls being deeply shaken the first...
read more