Lack of Coronavirus Transparency caused me unnecessary anxiety
For a long time when I recalled my journey to Shenzhen, I felt scared that I might have died.
It was Jan. 19, six days before Chinese Lunar New Year when I went to Shenzhen from Hong Kong. Same as previous years, the streets of Shenzhen were well decorated with red flowers, red lanterns and red Chinese knots for the festival. Inside the bustling flower market, people were bargaining with peddlers for flowers, a tradition of the Spring Festival there. Inside hot pot restaurants, many people sat close to their friends, eating and talking happily.
Four days later, as the epicenter of COVID-19, Wuhan shut down. The Chinese people were overwhelmed by the news.
As I learned more about this new virus, including asymptomatic cases, I became nervous about my careless journey. Without a mask, I went to crowded restaurants, shopping malls and flower markets in Shenzhen where coronavirus was beginning to appear.  Also, one of my Hong Kong roommates had come back from Wuhan on Jan. 19.
I flew back to my hometown Xi'an on Jan. 26 and stayed at home for 14 days to self-quarantine. That was a special 14 days in my life. The air in my room was filled with the smell of disinfectant all the time. Every morning, the first thing I did after waking up was to find how many cases were confirmed yesterday. Every night reading the news about those poor patients made it hard for me to fall asleep. That was the longest 14 days of my life. Every day I counted how many days were left and took my temperature to see if I had a fever.
On the night of Feb. 5, the third to last day of my quarantine, my temperature was 37.4 ℃.
I went to bed early that night, hoping I would recover. At 3 am. I woke up, feeling uncomfortable and my fever was higher. It was hard to fall asleep. Tossing and turning until midnight, I was so upset and nervous, with so many questions coming into my mind.
"Why do I have such bad luck to be infected?"
"Will my parents also be infected?"
"Who should I tell my Weibo password to if I died of this virus?"
In the morning, I told my parents about my fever. Surprisingly, they were not that nervous, saying that if I had gotten the coronavirus, they would have been infected already, since older adults are at a higher risk from the virus. I felt a little relaxed, but we still could not find out the reason for my fever.
I even decided to have a CT scan after a whole day's low-grade fever. Then I had diarrhea, and after taking some medicine, I recovered.
After my self-quarantine ended, I began to think about this epidemic.
The first time I heard about the virus was at the beginning of 2020 on Weibo, popular social media in mainland China. Many netizens praised the government for its transparency this time, compared with SARS in 2003.
But, I found it strange that I learned the facts before I heard the rumors this time.
I went back to Hong Kong for the new semester of my journalism master's study at Hong Kong Baptist University. In the following days, some suspected cases in Hong Kong and some confirmed cases overseas were reported. The Hong Kong government had activated the Serious Response Level and I received some emails from my university, asking me to take precautionary measures. I wore masks to class all the time and washed my hands frequently.
According to reports from the National Health Commission of China, before Jan. 20, the coronavirus stayed in Wuhan, with zero patients in other mainland provinces. Some netizens joked that the virus supported the leadership of Communist Party and only did harm to people in capitalist regions. Believing the "zero" case in mainland China, I underestimated the risks and went to Shenzhen without a mask.
I read and watched a lot of related news, positive and negative. I was moved by the medical staff and soldiers who bravely went to Wuhan to help patients. I wept when I heard of the death of Doctor Li Wenlian, and the experience of some helpless Wuhan patients. I felt angry when a Wuhan official sent his driver to directly get a bunch of masks from the Red Cross when many medical staff were still in shortage of medical supplies. I felt upset when I found some negative comments about the government were blocked on Weibo. 
I think the Chinese government did a good job in fighting the coronavirus this time. But I have to say, if the government had made the information about coronavirus open and transparent and reminded people to take precautionary measures early like the HK government did instead of reprimanding whistle-blowers, I think the epidemic could have been better controlled, and I would not have been worried about my fever.

Who should I tell my Weibo password to if I died of this virus?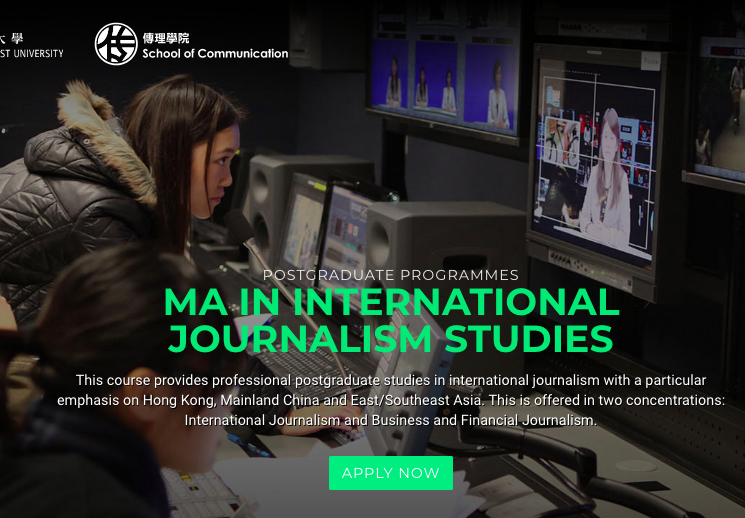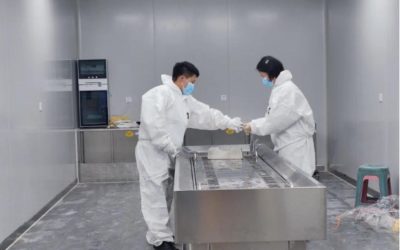 A young mortician in China provides "dignity for the dead and comfort to the living." By Yuan Xiaomai December 2022 Wu Cha (left) cleans a workbench with her colleague in Gucheng, Hubei province, July 2022. (Photo: Wu Cha) Wu Cha recalls being deeply shaken the first...
read more