I feel comfortable social distancing in Hong Kong, not just because of coronavirus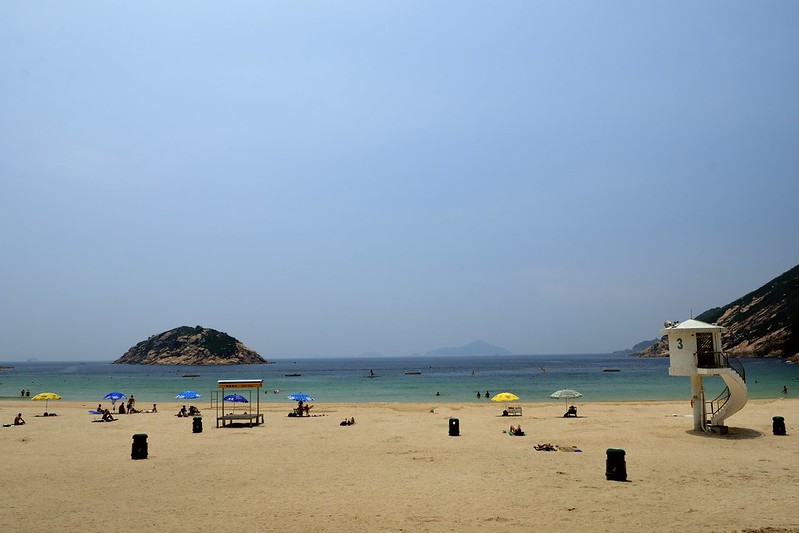 The breeze gently stroked my face on a Hong Kong beach. A salty smell penetrated the fabric of my surgical mask and slipped into my nose. For a moment I imagined myself swallowing a fresh barbecued oyster or scallop on the street, engulfed by laughter and talk from groups of strangers in my hometown Chongqing, a city of nearly 20 million in southwest China.
The fact is that not many people eat oysters in my inland city; neither does the scene share even a tiny similarity to my hometown, where people usually sit around a hot pot filled with various kinds of red chilies and peppers. But although I am a big fan of hot pot, I can't resist the salty smelt in the air and juicy grilled oysters in the summer of Hong Kong. I am also a durian lover, even if it took me some time to fall in love.
I didn't want to be trapped in the inland city where I was born and raised. Longing to go to a place near the sea, I went to Guangdong for my bachelor's degree. Then, I came to Hong Kong for my master's. There wasn't much deliberation for I like the food, culture, and climate in Guangdong, and most of all, the hospitability of the Cantonese people. Hong Kong, in my opinion, happens to be a perfect and even more delicate replica of Guangzhou with a more embracing atmosphere, since it boasts that it is the intersection where East meets West.
But after I moved here, things turned out to be dramatic, with the anti-extradition campaign disturbing the land and grasping the attention of the world as fire and tear gas grenades scattered the headlines for half a year. A once peaceful and prosperous metropolitan city became a "war zone," where protesters clashed with police, and almost all the international journalists rushed to the battlefield in the hope of winning best picture for the Pulitzer Prize.
For security, the train connecting the mainland was cut off several times. Face-to-face classes were suspended and then canceled. The prestigious Chinese University of Hong Kong and Polytechnic University were occupied by protestors and partially destroyed. A Christmas tree was set on fire in  a shopping mall that had to close for two months.  
That is history.
Being a journalism student, I had the impulse to witness history on the spot. But I don't want it to be this way.
A mainland student from the Chinese University said she dared not to open her WeChat, the most popular social media app in mainland China, nor speak in Mandarin in public for fear of being attacked.
People from the mainland indeed got attacked during that critical time.
Then, the evil coronavirus crept in to deprive thousands of people of their health.
Everyone was asked to wear surgical masks and cover themselves, which was illegal in public two months before in response to the then ongoing protests.
Soon after, stores and campuses were closed. Employees lost their jobs, and we students were directed to do e-learning at home. There was no compensation for the changed teaching approach or enough explanation from the school board provided to our petition. Borders between the mainland city of Shenzhen and Hong Kong were almost disconnected.
The world was crazy, like a ferocious dog barking without a leash.
Most of my mainland friends wryly said "mask" is the keyword for the whole postgraduate year. Before the coronavirus, the black mask was internalized as a symbol of protest and violence. Amid the coronavirus outbreak, the blue mask represents public health concern and isolation.
"I am afraid to have post-traumatic syndrome disorder because of it," one friend said.
Being a postgraduate student stranded in Hong Kong, a remote land far from home, I understand the grumbles about depression brought by the social movement and study pressures amid coronavirus outbreak from my mainland friends, who are also stranded as quarantine orders prevent mobility.
Like everyone else, I was self-quarantining and wearing masks wherever I went – hoarding food and necessities from a nearby supermarket, doing an internship in an office with few people, being in an individual study room, waiting for food being served when eating outside in restaurants.
The surgical mask has been a part of my life, unseparated.
Unseparated alike is a sense of embarrassment and repulsion when a stranger approaches or passes by me.
Despite that, the social disturbance did not change my attitudes towards Hong Kong that much, for I have a rough idea of the cultural background before coming and I have never considered having a binding connection with the city.
After a year, I will accomplish my degree with merit or not, then, I will leave – the city just doesn't belong to me.
But the breeze is so soft and the sun so warm; the seawater reflects gleams of sunlight. I was hearing the sound of the sea as if every drop of the water was murmuring about its journey from Chongqing to here.
A young father stroked his pregnant wife's protuberant belly, eyes radiating with happiness and gratification. On the right side, a dad playing video games let his kid run on the beach. A nearby child piling sand with his maid was engaged in carrying water back and forth with a small red plastic bucket. Behind us was a blond man so immersed in reading that he barely noticed red dots emerging on his back after long exposure to the sun.
I couldn't resist the temptation and I eventually took off my mask. In fact, I preferred to throw it away like throwing garbage, but as the coronavirus has not been completely contained, I dared not risk my life and others for an instant but grasped it tight for fearing that a gust of wind would blow it away.
Despite that, gulping in the fresh air brought me contentment as if a caged bird finally fled from confinement and I hopped here and there over the shore.
I've always had an affection for the sea, for its vastness and unpredictable temper, and I am expecting to camp there night after night sensing the peacefulness of nature.
But the social movement frightened me and this coronavirus has stranded me. I haven't had the chance to observe the glamour of the city, and it was almost three months since I last went outside to have fun with my friends.
Seeing travelers scattered proportionately every four to five meters away thanks to the evenly distributed umbrellas on the beach, I feel so comfortable to have that social distance, not only because of the coronavirus.

Hong Kong, in my opinion, happens to be a perfect and even more delicate replica of Guangzhou…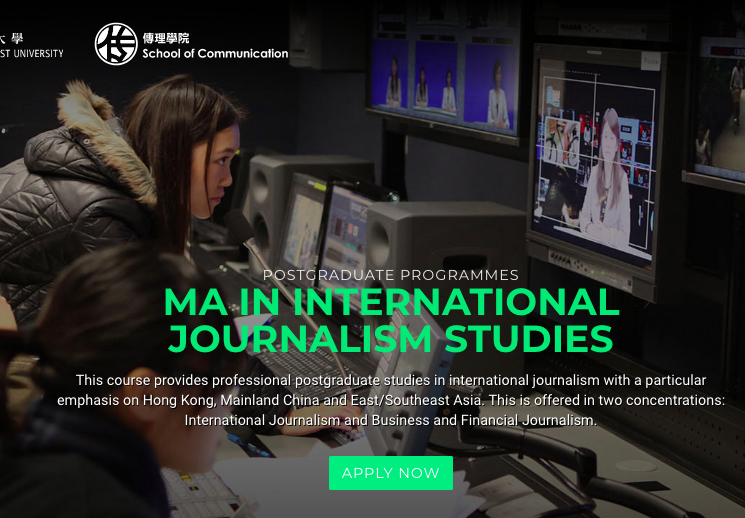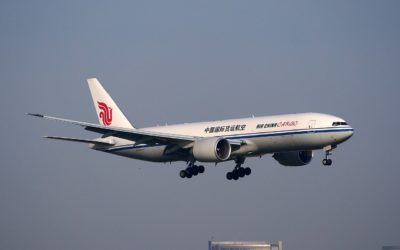 Some overseas students have COVID-19 tests rejected by the Chinese embassy, leaving them unable to board flights to China
read more