Long-distance love on the rise in China as more young people prioritize careers
Technology enables more communication between couples living apart
After a four-month struggle, Song Mingyin, 22, finally decided to go back to her hometown Zhongshan to work, which meant starting a long-distance relationship with her boyfriend in Shenzhen.
Although the distance between these two cities is only 120 kilometers, a four-hour round trip train ride, because of their full-time work schedules, they can only meet once a month.
"I love him and I want to marry him, but it doesn't mean that I will give up my own career unconditionally," said Song.
An increasing number of long-distance relationships in China shows that more people are prioritizing their careers over love while having a more open-minded attitude toward relationships.
According to Baidu Library, 58% of people have experienced or are in a long-distance relationship, with 96% of them communicating with their partner online every day.
Song has been together with her boyfriend Sun Hanlin, 23, for almost four years since they were both freshman at the Dongguan University of Technology. They fell in love at a party.
Sun wants her to find a job in Shenzhen, which is also his hometown, and he thinks Shenzhen is a big city with more opportunities.
But Song said she was unable to find a job in Shenzhen and that the competition is much lower in her hometown.
Shenzhen's job-hunting competition index is 21.9, which means on average 21.9 people compete for one position, according to Wangyi News. Shenzhen ranks fourth among the 38 biggest cities in China, just behind Beijing, Shanghai and Chengdu.
Song is now an intern journalist, which she always wanted to be, in the Zhongshan Television Station.
Family is also a factor in her decision to move home, Song said. An only child, Song's parents want her near them.
Song said she once went to Shenzhen to surprise Sun with dumplings, even though she's not good at finding her way around. "Making surprises is one of the effective ways of maintaining a long-distance relationship," she said and laughed. "Love makes me brave."
She said the first thing she does every day is to have a video call with her boyfriend, though she is still not used to having a relationship on the internet.
"It makes me feel like I have an online pet," she said.
Chang, 37, an anchor at CGTN, chose to live in Beijing for her job. She and her husband Zhang Yining, 35, a financial analyst who works in Hong Kong, got married in 2017. In January, their daughter Scarlett was born.
Zhang was not able to return to Beijing for three months because of the outbreak of coronavirus in late 2019, which means he can only take part in Scarlett's 100-day party by Facetime.
"We are still in a long-distance relationship because I don't want to give up on my dream, but it has become difficult after having children," Chang said. "It is really frustrating that most of the time I need to solve the problem by myself."
Growing up in New York and previously working in Paris and Singapore, Chang said she thought that people nowadays are more likely live in more than one city in their life, which has led to a rise in long-distance couples.
"Long-distance relationships might become the new normal," Chang said.
Relationship expert Tian Tian said that the more independent a person is, the more likely he or she will choose to have a long-distance relationship.
"Women were always tied to their marriage in the old society," said Tian, president of Zhongshan Marriage and Family Counselor Association. "It was their duty to sacrifice their own career for marriage."
Feng Jieliang's long-distance relationship started from a love affair in cyberspace.
Technology can bring people closer, Feng said. He will not give up on a suitable person just because they are not in the same place.
"Distance is only one factor in a relationship, equal to occupation, age and other factors," said the 27-year-old. "If I don't try, how do I know whether I'm going to succeed."
According to a Jiangnan University study, 70% of the respondents felt that long-distance relationships do not work, but 75% of them were still open to it.
"It used to be good to love one person for the whole life, but young people are more open to relationships and sex nowadays," said Zhang Qiu, a psychologist at Zhongshan People's Hospital. "It is normal that everyone has some exes."
A study by Purdue University showed that long-distance relationships had a slightly lower breakup rate at27% compared to 30% for close relationships. Jiang and Hancock, the main researchers of the study, concluded that geographical separation makes couples more eager to communicate.
The data also showed that long-distance couples are more intimate than those in close relationships and they are more likely to idealize each other and relationships. They have more positive comments about their partner, and are less likely to recall unpleasant arguments.
"The long distance experience made us cherish our time together even more," said Feng.

It makes me feel like I have an online pet.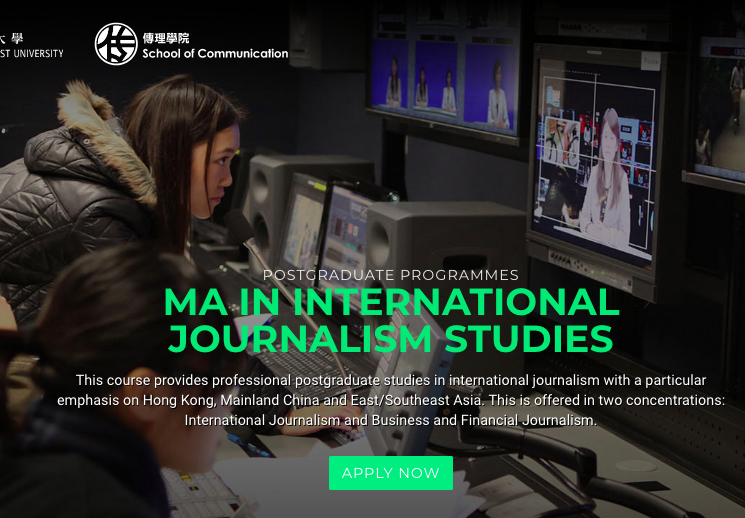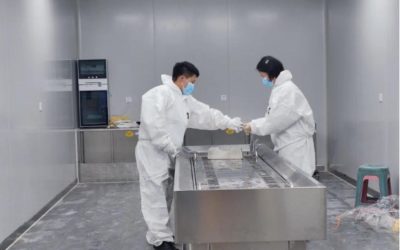 A young mortician in China provides "dignity for the dead and comfort to the living." By Yuan Xiaomai December 2022 Wu Cha (left) cleans a workbench with her colleague in Gucheng, Hubei province, July 2022. (Photo: Wu Cha) Wu Cha recalls being deeply shaken the first...
read more